Movie Minute #1 : Wreck-It Ralph 2: Ralph Breaks the Internet
Quick Recap: After the six years after the events of the first movie, Ralph, Vanellope and their friends are still hanging out the arcade. When a piece of Sugar Rush gets broken, Vanellope and Ralph leave Wadzworth games to get the piece and travel to Ebay. Throughout the movie, they travel the crazy and wacky parts of the internet.
**(LOTS OF SPOILERS!)**
M  (My Favorite Characters):
Yesss: She's the head algorithm working for the video site Buzztube. When we first get introduced to the character, her main goal is to make Ralph internet famous, so the famous duo get get some money.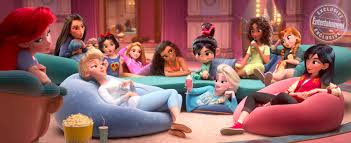 Knowsmore: He's a little professor that works at the search bar. I love this character because he is so cute and so little, and also very nerdy. This is what makes him such a loveable character.
Shank: She is the main character of the violent game Slaughter Race, and is a bit of a sister figure for Vanellope. She is so strong and caring at the same time and this is what makes the character so fun to watch.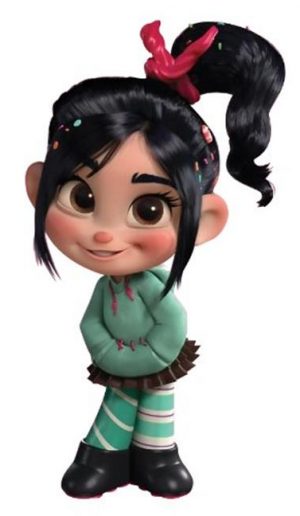 Vanellope: She is so sweet and sassy to begin with, but throughout the movie she's slowly coming of age. This is what is so fun to watch about character!
Disney Princesses stole the movie!!!!
O   (Oh my goodness!!):
–The musical number called Slaughter Race was awesome!
-The first scene with the Ralph virus was also very exhilarating.
V   (Very great!):
–I loved how the internet was very personified. Pinterest, Instagram, and Ebay were some of my favorite websites. The animation was very well done
– The Princess scenes with Vanellope were so funny!
-Vanellope and Ralph tension was very interesting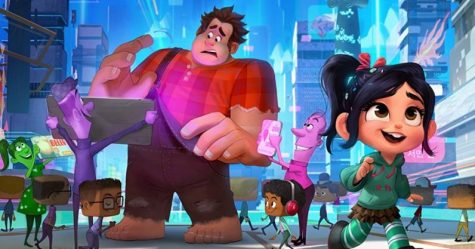 -The whole virus scene was very cool!
I   (Incredibly bad):
-Ralph's dad jokes were very uncomfortable
-The parenting plot line between Felix and Culhane was completely unnecessary
-The fact that Ralph was being that needy to Vanellope actually got a bit annoying
E   (Entertainment Review):☆☆☆☆