The Procrastinator's Guide: College Edition
Getting ready for the college application process is not an easy feat. The earlier you start progress of any kind will help you on your journey. Here's a few tips to stay on track from a professional procrastinator!
Start early. You can never start early enough! Although you might not write your essay junior year, you can do other things like involving yourself in clubs. Choose a variety of clubs such as a community service club, art club, or political club to spread out your involvement. Another thing you can do is to do well in your classes. As often as you hear this, it is true. 11th grade is generally the most important year of high school, and it is important to do well in your math and English classes for the ACT and SAT tests because those topics are the ones that are mostly on those tests. 
Take quizzes on careers if you aren't sure of what you want to do. During Junior year, you will have less pressure to decide on the types of schools you want to look at. If you aren't completely sure of what you want to do, a good way to get your mind working is to take personality quizzes which give you careers that suit you best. After you have a liking towards a certain job, research majors and schools that will get you to where you want to go. Websites like niche.com and cappex.com are easy to use sites that you can use to search for colleges. You can add filters to search for a certain budget or location a school is in. 
If you're interested in the arts, start coming up with ideas for a portfolio. Coming up with ideas and putting them in a notebook or on your phone will help you when it comes down to creating pieces for your portfolio. If you want, start your work Junior year, however, summer break is a great time to relax and work on your pieces. For my film portfolio, I did not start working until October, which left me really crunched for time and stressed. I was even pulled into the guidance office for breaking down over work I hadn't finished. It's a stressful time, make sure to stay ahead of your work, especially extra requirements for specific schools.
Remember that time flies faster than you know. Junior year may seem overwhelming and strenuous but soon it will all be over. The beginning of Senior year goes quickly as well, although it may start smooth, the things you need to complete may pile up and overwhelm you. In addition to college essays and applications, you have to fill out forms to hand in to your counselor. A good way to keep track of everything you need to do is create a list with everything on it and their due dates. Eventually you can start crossing off the things you complete, which gives great satisfaction and takes some weight off your shoulders. Also, a way to keep colleges you are interested in organized is to create a spreadsheet with their names and qualifications (grades, tuition, location). 
In the end, staying organized will help you stay in control over the things you need to do. Don't be afraid of asking for help, your parents or a guidance counselor can help more than you think. Take breaks, and plan your time usefully. Lastly, stay off your phone! If you're prone to distractions, go to a library or fairly empty room and work for a bit. Leave your phone in another room. Remember, the more you get done, the closer you are to an easy Senior year. Good luck!
About the Writer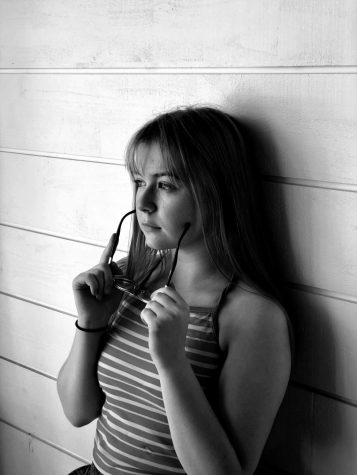 Sofiya Saykovska, Editor
Sofiya Saykovska is a senior at Northport High School. She enjoys film and video production, photography, dance, and music. She aspires to be a Film and...