Macy's Thanksgiving Day Parade: Where did this holiday tradition originate?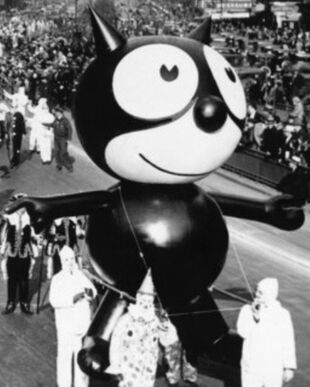 With Thanksgiving only a few days away, Macy's is getting ready for the annual Thanksgiving Day Parade. For many, the parade is a Thanksgiving tradition; every Thanksgiving, families across the nation turn on the TV at 9 AM. But where did this spectacular parade come from?
Although the Macy's Day Parade is now synonymous with Thanksgiving, the first parade, which took place 1924, was actually for Christmas. The parade was designed to bring more customers to Macy's. Many of the store's employees dressed in costumes, such as those of clowns, and marched six miles from Herald Square to Harlem.
Since the first parade in 1924, there have been several changes. To start, today's parade is only 2.65 miles, and ends, instead of beginning, at Macy's Herald Square. Macy's first introduced their now-famous balloons during the parade in 1931. Felix the Cat was the first balloon to ever fly in a Macy's Parade. Starting in 1961, the parade included performances by celebrities, but it wasn't until 1980 that the parade featured musical numbers from current Broadway shows. Today, people all across the country eagerly await the singing and dancing that occurs throughout the parade.
The history of the Macy's Thanksgiving Day Parade shows how far the parade has come, but also how much potential it has to grow. If you watch the parade this Thanksgiving, take a minute to appreciate the value of this parade for America.