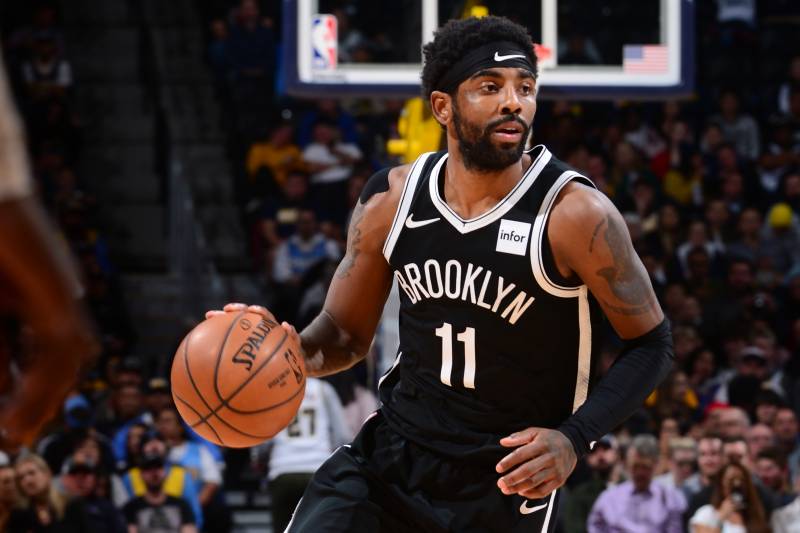 Bleacher Report
Brooklyn Nets star point guard Kyrie Irving, who has already missed much of the season, will have a season-ending operation on his right shoulder. Sean Marks, the team's general manager, said the decision was made after Irving saw a specialist. Irving is expected to return at the beginning of next season, but specifics will not be determined until after the operation.
With Irving gone, it is unlikely that the Nets will reach the playoffs. Irving already missed much of the season due to a lingering shoulder injury. A separate knee injury forced Irving to miss an additional few games. Irving only played 20 games, but when he was on the court, he was one of the most productive players in the NBA, averaging 27.4 points and 6.4 assists per game.
Irving's injury piles onto the other injuries that Nets have had to work around this season. Kevin Durant, who tore his Achilles tendon during the NBA Finals against the Golden Warriors last season, remained unable to play this season.
As of now, the Nets are more focused on Irving's future in the NBA than having him play again soon. Without Irving, the Nets will be reliant on their backup point guard, Spencer Dinwiddie. Dinwiddie carried the team earlier this season during Irving's absence, averaging 24.8 points and 7.2 assists in that stretch of games.
It will be interesting to see how the rest of the season goes for the Nets. If some of their rising stars step up, they could potentially make the playoffs. Regardless, with a healthy Kyrie Irving and fellow all star Kevin Durant set to return to the lineup next season, the Nets' future looks promising and bright.