Mrs. Martinez-Argueta Collects Over 700 Pairs of Shoes For Afghan Refugees During School Shoe Drive
In early September, Spanish teacher Mrs. Martinez-Argueta witnessed the airplanes transporting thousands of Afghan refugees on her television and felt moved. Mrs. Martinez-Argueta's cousin, Senior Master Sergeant Andy Jean Pierre, works at a New Jersey military base where nearly 15,000 Afghan refugees are located.
Feeling a desperate need to do her part, Mrs. Martinez-Argueta decided to start a shoe collection for all those Afghans in crisis.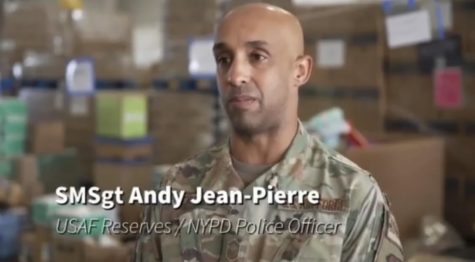 Mrs. Martinez-Argueta asked her cousin what they needed most, to which Jean Pierre responded emphatically: shoes.
He explained that these refugees simply needed footwear, something to help keep their feet warm and protected as we enter the colder months. Once she heard of this, she went right to work.
Mrs. Martinez-Argueta spoke to her classes, her colleagues, her friends, and her family (as well as members of Students for 60,000) about what she was planning.
At first thought, Mrs. Martinez-Argueta estimated she would collect around 100-200 pairs of shoes at most; in total, Mrs. Martinez-Argueta collected a total of 700 pairs of shoes.
Mrs. Martinez-Argueta described it as, "a very, very overwhelming, beautiful amount of shoes." She says she was, "pleasantly surprised, but actually not so surprised because Northport is a beautiful community," and feels like "everyone always thinks about others in this community." 
Mrs. Martinez-Argueta said of the experience that she was, "overwhelmed, and that it was really, really positive" and that even her kids were very proud of the accomplishment. Mrs. Martinez-Argueta also received assistance from Mrs. Rued to help move the hundreds of pairs of shoes to her cousin's New Jersey military base.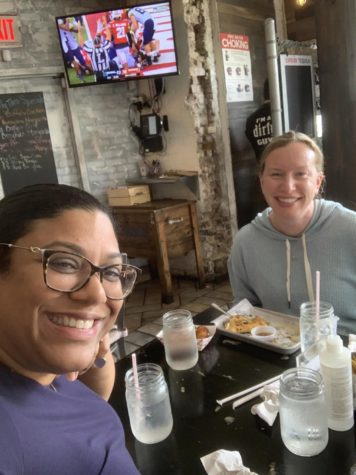 Mrs. Martinez-Argueta said she would love to do more drives and collections for these refugees, with the next item of clothing potentially being winter attire. She hopes to do a sweater drive as we get closer to the holiday season.
She encourages everyone to help participate if they are able to.
Mrs. Martinez-Argueta — although, with some trepidation, as she does not want to disrespect the privacy of the refugees — would love to do another drive next year where students and faculty are able to bring the collected items to the base themselves.