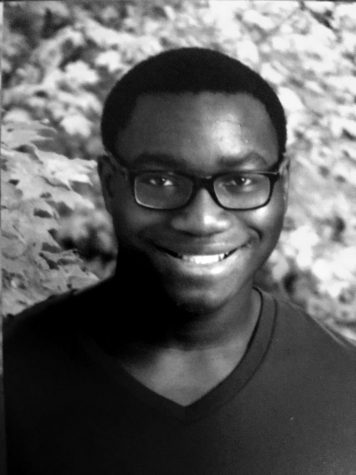 Liam Mickulas-Mesco is a 10th grade student. He enjoys writing about current events in pop culture, and likes to make personality quizzes. His favorite subject is History and English, and an odd fact about him is that he wants to be Canadian. His favourite artist of all time is Michael Jackson, but he enjoys listening to the bands MCR, One Republic, and Fun.. Other than Michael Jackson, he also likes Bruno Mars, Prince, James Brown, and XXXTentaction.
Liam is a person of culture, enjoying only the most stupid memes and rarest vines.
In Port Press, Liam is hoping to learn more about the types of people in his school. Stuff like what the most common favorite subject is or if people think music helps them work.
He says "See you soon."
Liam Mickulas-Mesco, Contributor
Mar 02, 2020

Why the Democrats Might be in for a Losing Streak – 2020 Election and Beyond

(Story)

Feb 14, 2020

Why You Should Respect Professional Wrestling

(Story)

Jan 16, 2020

"The Rise of Skywalker" Ruins the Star Wars Trilogy

(Story)

Jan 06, 2020

YouTube Rewind 2019 Another Disappointment

(Story/Media)

Dec 09, 2019

The Mandalorian: A "New Hope" for the Star Wars Franchise

(Story)

Dec 09, 2019

Micronations: What are these unknown entities?

(Story)

Nov 13, 2019

EA Has Chance to Redeem Its Reputation With "Star Wars Jedi: Fallen Order"

(Story)

Nov 03, 2019

Blizzard Entertainment Incident Raises Question: Should Video Game Companies Be Able To Censor People?

(Story)

Oct 14, 2019

School Doesn't Teach Us Anything

(Story)

Oct 02, 2019

Movie RePORT: IT Chapter 2

(Story)

Jun 24, 2019

Movie Review: Brighburn

(Story)

Jun 24, 2019

Book Review: Children of Eden

(Story)

May 24, 2019

Yeah, Ultimate Is Better Than Brawl

(Story)

Apr 05, 2019

Breaking Down The Green New Deal

(Story)

Mar 20, 2019

Thoughts Before Leaving Neverland

(Story)

Mar 19, 2019

Denial of the Truth

(Story)

Jan 24, 2019

The Gap Is Below 1,000,000

(Story)

Dec 24, 2018

The Failure of YouTube Rewind

(Story)

Nov 26, 2018

The Worst Of The Fifty Flags

(Story)

Nov 19, 2018

Why Brawl is my favorite Smash game.

(Story)

Nov 10, 2018

Music to De-Stress

(Story)

Oct 29, 2018

Why I STILL play Minecraft

(Story)

Oct 21, 2018

Music For Studying

(Story)

Oct 08, 2018

The Changing Times of Music

(Story)