Port Projector: Fantastic Beasts: The Crimes of Grindelwald Analysis/Review
Warning- Spoilers
If you are a fan Harry Potter or the first Fantastic Beasts movie, Fantastic Beasts: The Crimes of Grindelwald, the second movie in the Fantastic Beasts series, hit theaters this past week. While the movie was incredibly well done with the usual special-effects blitz, the same loveable characters, and a huge helping of the wizarding world, the film unfortunately lacked in easy pace, clear story continuity, and central plot points for character development.
Most of the movie is set in 1927 Paris, where the main character remains the quirky and loveable Newt Scamander, a magizoologist who takes care of tons of crazy creatures on a daily basis. He is being recruited by Dumbledore to track down Credence, an Obscurial boy who is wanted dead by the Ministry and wanted alive (in order to kill Dumbledore) by Grindelwald. Grindelwald is the first Dark Lord, wanting to create a world where pureblood wizards are supreme and Muggles are subservient. He's trying to build up a following while the Ministry tirelessly tries to stop him. The movie follows new characters, and some interaction with the old quartet, as they try to find Credence and Grindelwald, getting twisted up in some very confusing plot twists.
The movie was 134 minutes long, the usual length for a Harry Potter production. Most of this time was filled with too many loose ends and side-plots to follow consistently. Disappointing most of all was the lack of focus on and interaction between Newt, Jacob, Queenie, and Tina, the whole reason many came back to see their next endeavor. The thing that most paid tribute to the original Harry Potter saga to so many was the camaraderie and relatability between Harry, Hermione, and Ron. This movie was missing what seemed to be a focal main character and instead followed the unwanted backstories of Credence, Leta Lestrange, and Nagini, instead of sharing moments with the four friends or delving into much of Grindelwald's background, something that may have been a lot more relevant to the film's focus. One of the good bits of history is that we do get to see a few scenes of Hogwarts' famous professor, Albus Dumbledore, and learn more about his background that was only revealed officially in recent years.
Overall, the movie was very good visually and it was a fast-paced rollercoaster of new info for Potterheads. The ending is a whirlwind of new revelations and it has a betrayal and a reveal you'll never see coming. Seeing this movie is a great way to spend part of your Thanksgiving week, as the movie has already made over 20 million just as of 11/16/18.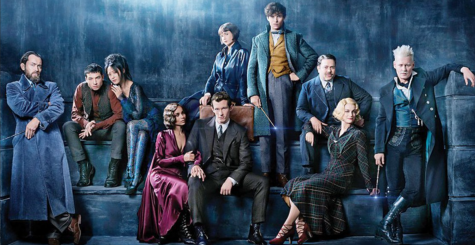 Have you seen Fantastic Beasts 2? Comment below and let us know what you thought!