Port Projector: Satanists Suing Sabrina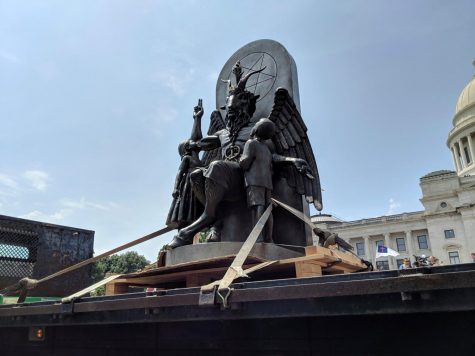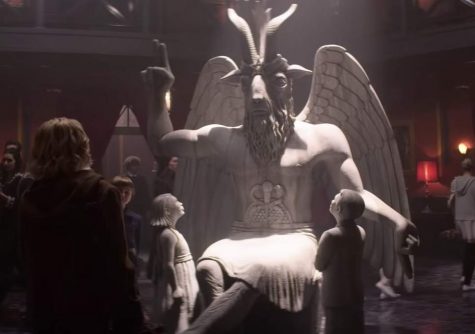 On Thursday November 8, The Satanic Temple filed a $50 million lawsuit, suing Netflix and Warner Brothers over the copyright of a statue of Baphomet. The Chilling Adventures of Sabrina is about Sabrina Spellman, who is half-mortal and half-witch trying to choose if she wants to live in the path of night or light. It's displays her adventures throughout the rest of the series.
Throughout the show, a huge statue of Baphomet, who is supposed to represent Satan,  is seen at the center of the Academy of Unseen Arts. According to the Huffington Post, "Early this year the temple's 9 foot tall- 1 ton bronze statue of Baphomet was displayed in front of Arkansas state Capitol to protest a Ten Commandments statue." It features Baphomet in the center holding his two fingers with a boy and girl kneeling beside him, and the statue of in show has the same exact idea. The pictures look definitely look similar:
Netflix has yet to respond to these allegations, but the Satanic Temple and Warner Brothers are finalizing a settlement, says Business Insider.
Sources: https://www.huffingtonpost.com/entry/satanic-temple-sues-netflix-overcopyrighted-demon-in-sabrina_us_5be518c8e4b0dbe871a92927