NHS Celebrates Hour of Code
Northport High School's Hour of Code event was a great opportunity for students interested in technology-based fields, like robotics, computer programming, website building, and many others, to get a taste of what work in these areas entails. So for those who missed the event, or simply anyone who would like to know more about it, here is Port Press's recap of the Hour of Code!
NHS's Hour of Code was a combined effort between our tech-savvy librarian, Mrs. Cavaliere, our library staff, and the Academy of Information Technology program, run by Miss Milazzo.  "If you've never touched on any of this, it's a good place to get your feet wet," says Devin DiTucci, a student of the AOIT program. HoC featured numerous student-run events and demonstrations, each organized into individual stations set up throughout the library. These stations included: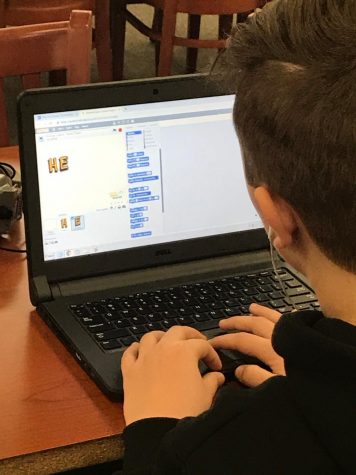 An introduction to computer programming, in which students got to create their own basic program using Google's CS First curriculum program (Google generously provided a grant for our school to use their software)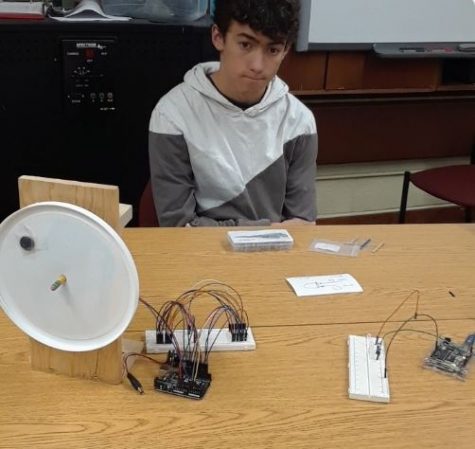 A demonstration of an Arduino microcontroller, which can be used to create prototypes of electronic devices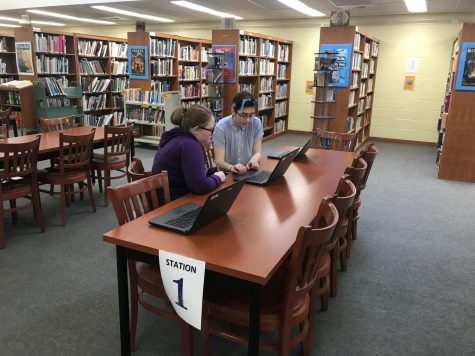 A display of CSS,  a web design language that students could use to create simple graphics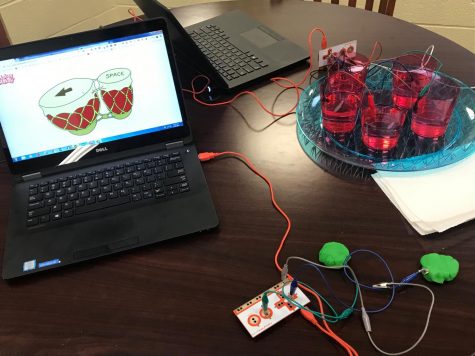 Two system of circuits, one rigged to detect when a participant places their fingers in one of five cups of water, which then triggers a corresponding note on a digital piano to be played, and the other connected to small pieces of Play-Doh that, when touched, played a digital bongo.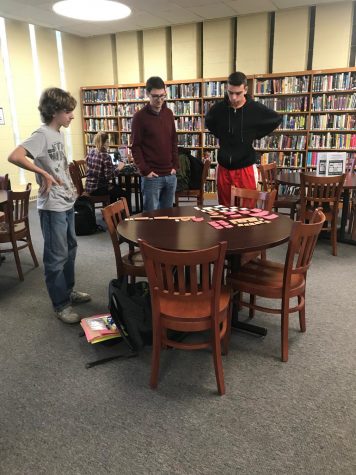 A basic demo of Java, one of the most widely used programming languages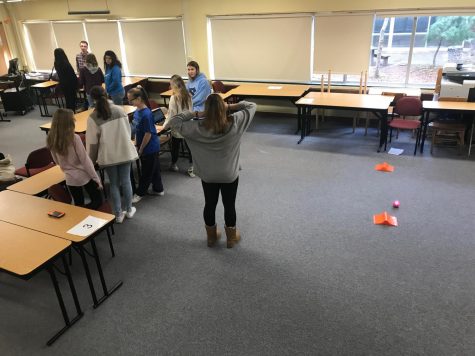 A demonstration of Sphero– a small, spherical device that can roll around along a path set by a user on a separate computer, who can draw out a shape for the robot to trace along
Northport's Hour of Code was an amazing opportunity for so many students looking to get a taste of the computing sciences. But besides the educational part of the experience, it was also a lot of fun for everyone involved. Each event offered a new and interesting activity involving many different aspects of coding, allowing students to become interested in programming through interactive, hands-on activities.