Midterm Study Tips!
Hang on for a minute...we're trying to find some more stories you might like.
Midterm week is coming up! Are you ready? If not, the best thing you can do is to study; it counts for a big portion of your grade! Here are some tips on how to study for your midterms.
First, find out when each midterm is for each of your classes. Then, it will be easier to plan out your studying, and not for the day before! You simply aren't going to be able to go over the first half of the year 's info within that short of an amount of time. Begin studying even two weeks before!
If your teachers begin to review, make sure to pay attention and don't be afraid to ask questions! Going to extra help and ASAP, located in the library, (After School Academic Place) will definitely help you too! Along with this, check with your teachers for review materials, (if they haven't been given out already) and if there are extra materials on their Moodle pages or Google Classrooms.
Now for review on your own. I would try going backward in time, from recent topics to less recent, just to see what you know. If you get stuck on a topic, save it for later to go back to once you've skimmed through everything. Khan Academy is a great resource to help with topic-by-topic studying (they also have SAT prep!!).
Khan Academy is basically a free online school. Crazy right? They have hundreds of videos on topics in science, math, and history. You can use it to learn new topics or better yet, to review! They have practice quizzes on every topic, and a test at the end of a unit.
Going through old tests and notes from the class is another way. It may be tedious, but if you start a while before the tests, you can break that time up and read over a bit a day. To break down all the info, only take out old tests and note packets, unless you can remember some vital worksheets, so then use those as well. To motivate yourself, at the end of each page place a little treat like a gummy bear to reward yourself! Making flashcards can be exhausting with a lot of information, so use Quizlet and search for cards that have been already created to quiz yourself.
Finally, to make studying more interesting, you can form a study group, or a group chat with friends specifically for that class. You can quiz each other, go over old info, and come up with questions about topics that you'd like to go over with the teacher. To keep focused, meet at a library and try to stay off your phones and use computers instead.
If all else fails, cram it in the night before. It's never too late! If I'm being honest, I've definitely taught myself info the night before, and it came up on the test. There are cram videos on Youtube and cram notes websites.
Good Luck!!
About the Writer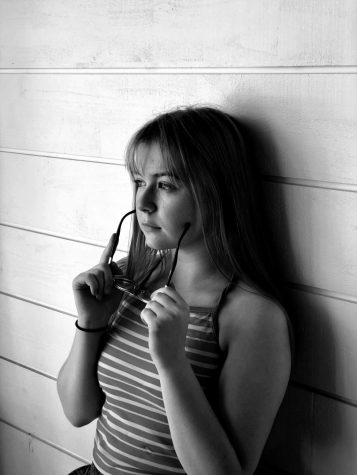 Sofiya Saykovska, Editor
Sofiya Saykovska is a senior at Northport High School. She enjoys film and video production, photography, dance, and music. She aspires to be a Film and...