What's Happening at the Class of 2021
Hang on for a minute...we're trying to find some more stories you might like.
Just as things were starting to quiet down for the Class of 2021, (the fall was very busy, from selling concessions at the home football games, well decorating, designing class clothing, and planning class rings), the end of December brought holiday well decorating, and with new year, the sudden realization has come: Battle of the Classes, the highlight of the year for the class committees, is in less than two months. Preparations and planning for the traditional banner and dance, both of which are based off the year's theme, are going to have to start, and eventually, it will be time to start dance "rehearsals," banner painting. The 2019 theme for BOTC, chosen by the PE Leaders (who run BOTC), is music genres, leaving the sophomores with country, an interesting type of music to incorporate into a dance.
Battle of the Classes is not the only thing on the agenda for the Class of 2021. Although spirit wear has already been designed, price options are just starting to come back, leaving the sophomores with pricing questions: How much should we charge to make money, but also keep the prices reasonable? Will people actually buy these clothes? And on top of that, it's almost time to start looking at prom venues for June 2021. Even though the students still have over two years until the big night, class committees start scouting out prom locations during sophomore year, giving the students time to decide which location is best, while also ensuring they get the date they ask for.
The good news is that Battle of the Classes is early this year, meaning the rest of the school year should be relatively quiet for the Class of 2021. But who knows, more things might come up and surprise the sophomores, as they always seem to do!
About the Writer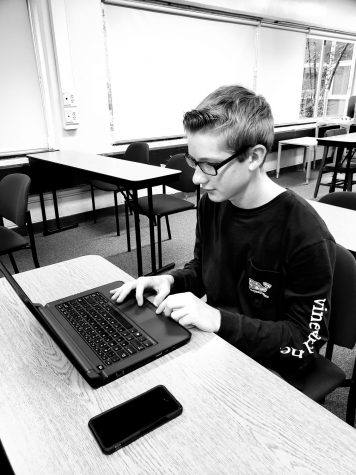 Griffin Crafa, Contributor
Griffin Crafa is a member of the Class 2021, and an active contributor for the Port Press, which he thoroughly enjoys doing. Griffin is also a part of...