2019 Will Be Disney's Most Epic Year Yet
Disney Movies Released in 2019
Disney impressed us with a ton of movies in 2018, but 2019 is definitely an awesome and magical year to look forward to, full of amazing long-awaited movies.
New Live-Action Remakes
Fans have been loving all the live-action remakes Disney has released of classic favorites like Cinderella, Beauty and the Beast, The Jungle Book, and more in the last several years. In 2019, we'll be seeing The Lion King, Aladdin, and Dumbo all transformed into beautiful live-action spectacles. Teasers for all have been released and there is definitely more of a buzz for these three, considering they come from some of Disney's most popular animated movies. The Lion King roars onto screens on July 19th, Aladdin comes out of the lamp on May 24th, and Dumbo flies into theaters on March 29th.
Long-Awaited Sequels
Disney has been hinting at sequels and teasing moviegoers with fan theories for a long time, but some of the most anticipated sequels and third installments will be coming out this year. For all the Disney Channel kids, we'll be seeing Descendants 3 finally released mid-2019 after a Descendants Story short prefaced the plot in late 2018. For all the Star Wars fans, Episode 9 is finally flying into our galaxy on December 20th. Everyone has been patiently waiting as Toy Story 4 got pushed back year after year, but now, it will at last be hitting theaters on June 21st.
We Can't Let it Go
Frozen on Broadway was a big deal just this last year and now Frozen fans outside of New York will get a chance to see it for the first time in forever as Frozen on Broadway gets its first national tour in Fall 2019. Specific dates are forthcoming. But for all the original Frozen kids who fell in love with the classic blockbuster back in 2013, we're all getting excited for the long-awaited and mildly unexpected release of Frozen 2 on November 22nd, exactly five days before its original release date six years prior.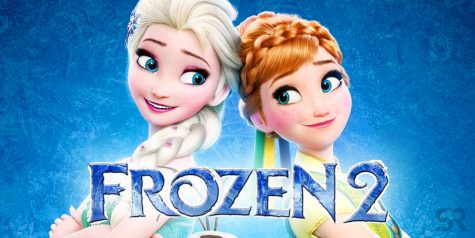 What Disney event are you most looking forward to this year? Any we didn't mention? Leave us a comment and let us know!