DECA Students Dominate Regional Competition
Hang on for a minute...we're trying to find some more stories you might like.
Northport High School DECA students participated in the Suffolk County Regional Competition, which took place at Suffolk County Community College. DECA, advised by Mrs. Cogan and Ms. Price, is a business competition club that allows students to apply classroom knowledge to real-world business simulations. 68 students competed in a category of their choosing, with 42 moving on to the State level competition, which will take place in Rochester this March. Students who place at the state level will then qualify for the national level Northport saw first, second, and third place winners, as well as students who placed in the top ten. Maura Gilmore, a senior who placed in the top ten of the Sports and Entertainment Marketing Category (individual), said that "DECA is really rewarding because all of the hard work from your business classes pays off"!
Congratulations to all!
Here is the complete list of winners:
First Place Winners:
Mike Calobrisi and Ted Kavanagh – Entrepreneurship Team Decision Making
Liam McKenna – Principles of Business Management & Administration
Second Place winners:
Ayla Lerner – Business Services Marketing
Jack Tomczyk and Alex Freedman – Entrepreneurship Team Decision Making
Third Place winners:
Tage Oster- Human Resources Management
Top 10 in category and State Qualifiers: Danielle Pothos, John Kippley, Valia Kavrakis, Ryan Reynolds, Erin Edgley, Alex Levick, Joe Loconte, Nick Tabert, Brenna Parker, Charlotte Kirincic, Rafiq Elkiki, Harsh Patel, Zachary Evans, Brendan McNelis, Hunter McCoy, Kevin Schmanski, Tom Lionetti, Sean Gathman, Brendan Larsen, Jake Giordano, Jaime Saturno, Meghan Smith, Annalee Meyers, Olivia Caulfield, Faith Gillin, Zach Heckman, Katerina Wettengel, Hayley Hayden, Conor Fitzpatrick, Kyle Gallagher, Adrian Ramonetti, Rosey Sarnataro, Jillian Preston, Maura Gilmore.
About the Writer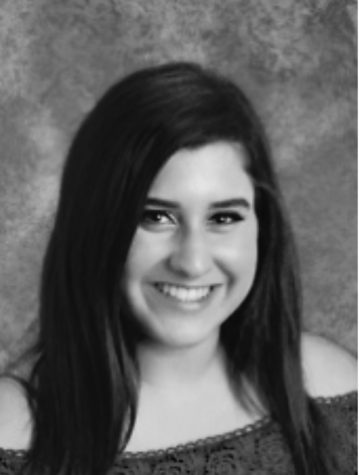 Emma Glick, Editor-in-Chief
Emma is a senior and the Editor-in-Chief of The Port Press. She is a beauty blogger and loves sharing her tips and looks on her Instagram blog. Emma is...