TV Report: Brooklyn Nine Nine Season Six Episode One, "Honeymoon"
Hang on for a minute...we're trying to find some more stories you might like.
Brooklyn Nine Nine is officially back on TV! After the whole fiasco where it was canceled on FOX and then picked up by NBC, Brooklyn Nine Nine is finally back with a whole new season. In this episode, Jake and Amy are on their honeymoon when suddenly a saddened Holt appears, Terry is trying to be the fill in captain, and Charle and Gina have personal issues to work out.
Things that made me happy:
-That cold open was amazing and put me right back into the Brooklyn Nine Nine spirit.
-The intro brings back good memories of this show.
-When Jake said "My brilliant wife" my heart did a somersault, they're so sweet.
-I'm loving the honeymoon and Jake and Amy storyline.
-Gina and Charles have good banter- it's always something the show never fails to get wrong.
-I loved Holt in that muscle t-shirt, it's just so random and something Holt wouldn't wear normally
-Terry throwing the computer was funny but Rosa saying in a blank face, "You fixed it" was the best part.
Jake and Amy being together just makes me happy because I love seeing their healthy relationship and them just being there for one another.
-I love all of Holt's shirts- it's the little things like that which make it better.
-Gina's face when saying, "I'm a rascal" is too amusing to put into words.
-Charles dressing up as Gina was a clever idea.
-Jake's speech was so good because it summed up what five years with Holt has done to help him be a better person and more grown up.
-Holt finally realizing what he did wrong was good and I'm glad that he will try to still fix the NYPD.
-I live for the moments when it turns out that Gina cares about people.
-That ending went off with a bang.
For the first time I can say there was nothing about this episode that I didn't like. From the witty humor, the character relationships, and just the ideas that the writer create are so well done along with being entertaining. Anyone can watch Brooklyn Nine Nine and find something about it they love.
About the Writer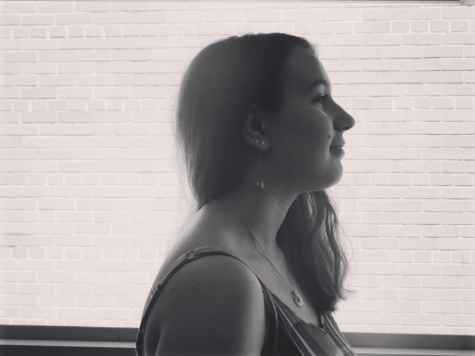 Grace Reuschle, Contributor
Grace Reuschle is a freshman here at Northport High School who loves to read books and watch movies. She's so into reading that she read 40 books last...