What Self Care ACTUALLY is and How to Better Yourself This Year
Hang on for a minute...we're trying to find some more stories you might like.
New year, new you! If one of your New Year's Resolutions was self care, here are some things to consider.
First of all, let's clarify what Self Care actually means. It is NOT: using face masks, buying useless knick-knacks just because they're cute, or buying overly expensive clothes just to show off your wealth. Self care IS the choice to engage in activities in order to better your health (mind, body and spirit).
Now, let's talk about some things you can do this year! One major thing is letting yourself have time to relax after being stressed. High school is stressful- and it's important to let yourself breathe. Make sure work is done before you do so, because binge watching a tv show for hours can harm you if you're already procrastinating. While relaxing, you can engage in activities like yoga, meditation, or go on a walk. Getting plenty of sleep is important too.
Creativity is an aspect that no one can live without. So if you are feeling bored, or just blah, engaging in creative activities can feed your brain as well as give you some time to spend alone or with friends. Some activities like painting or going out and taking photos can give you new perspectives to life, art, and nature. If you think you have no creative abilities, think again! Drawing or painting is not based on talent, so go ahead, paint! Make abstract art, portraits, landscapes, still life! Whatever your heart desires.
Cooking and making healthy foods are another small way you can practice self care. Most of us have been used to eating fast foods, or unhealthy drinks that give us too much sugar. It's important to eat greens, proteins, carbs, and fruits, which give you healthy nutrients and a good variety. Challenge yourself and find a healthy recipe on the internet every week, and make it when you're free. That way it gives you a chance to try out new foods you haven't tried, and you might find healthier opportunities for snacks instead of Doritos.
Remember, self care is taking care of yourself. Don't let yourself give up and staying strong is worth it. If anything, call a friend over and cry to them over ice cream. Don't worry, you got this.
About the Writer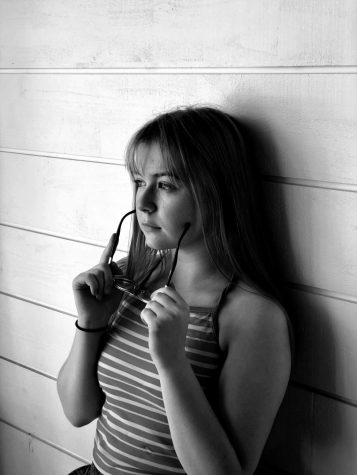 Sofiya Saykovska, Editor
Sofiya Saykovska is a senior at Northport High School. She enjoys film and video production, photography, dance, and music. She aspires to be a Film and...