Netflix "CliffsNotes" – A Series of Unfortunate Events: The Bad Beginning, Part 1
Here in this post, we'll be taking a look through a minute-by-minute recap of "The Bad Beginning: Part 1," the premiere episode of A Series of Unfortunate Events. Enjoy!
---
The show introduces the narrator which is Lemony Snicket, the narrator for the unfortunate story of the Baudelaire orphans

The show is centered around Violet Baudelaire, a fourteen-year-old inventor; Klaus a twelve-year-old library scientist; and Sunny Baudelaire, a baby with strong teeth. They are on their way to Briny Beach.

Mr. Poe, the Baudelaire lawyer, tells the kids that their parents have "perished in a terrible fire." They are taken back to the house where Klaus finds a strange object

They stay at the Poes' house, a terrible end to a terrible day. Snicket then reveals the future of the Poes' two kids

The children meet Justice Strauss, but they are disappointed to find out that she will not be their guardian

They then meet their actual guardian, Count Olaf, whose only motive for taking them in is obtaining their immense fortune

The kids are forced to do many awful chores; Justice Strauss comes by and is dismissed by Count Olaf

The kids eventually go to Strauss' house to find a dinner recipe for Count Olaf and his acting troupe

Count Olaf and his troupe end up performing a fun musical number

Violet, Klaus, and Sunny start cooking pasta puttanesca 

Klaus gets slapped by Count Olaf, much to the kids' anger and disbelief

The Baudlaires stay awake much of the night, sad and worried. Justice Strauss is slowly reading an book about adoption

In the end of the episode, we see a mother and a father being held captive. Are they talking about the children? Could they be the Baudelaires parents?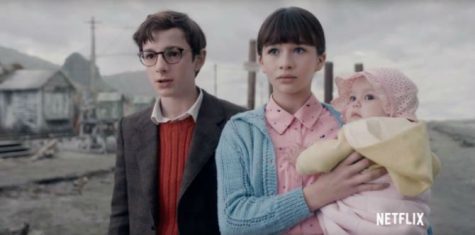 Entertainment Review:☆☆☆☆
Comedy Review:☆☆☆☆
---
Have you watched ASOUE? What else did you notice about this episode? Comment below!