All-State wrestler Peter Magliocco reflects on a remarkable wrestling season
Hang on for a minute...we're trying to find some more stories you might like.
The wrestling team had a historic season this year, making the playoffs for the first time in school history. A big part of that victory was Peter Magliocco's amazing season. He qualified for the state tournament, and received All-State honors for coming in 6th place in the 195 lb weight class. Below are his thoughts on this season and what he looks forward to next season.
Q: What were your goals coming into this season and tell us how you accomplished those goals?
A: My goal coming into this season was to become a county champion and place at states. I fell short of my goal of being a county champion but I did place at states.
Q: Something many people don't know is that the wrestling team qualified for the playoffs for the first time in school history. Talk about what that meant for you as well as the rest of the team.
A: That meant a lot to me; being the captain of the team that made it to the playoffs for the first time ever is a huge accomplishment.
Q: Describe your emotions when you found out you were going to compete at the state tournament.
A: When my coach told me I got the wildcard for states I was so excited that I had an opportunity to accomplish one of my goals this year and I was pumped for it.
Q: What was it like to not only compete against the best wrestlers in the state, but to finish in 6th place and receive All-State honors?
A:It was awesome; being able to call myself an All-State athlete is something to be proud of, but my goal is to win a state championship and coming in 6th is a long way from the top.
Q: Looking forward to next season, how can you build off what you achieved this season?
A: Win a county championship and win the state tournament. I'm going to put in a ton of work to improve myself and hopefully I will come out on top.
About the Writer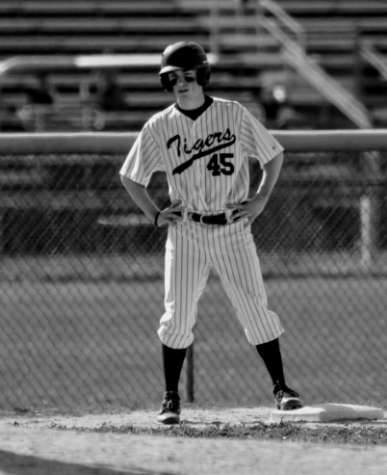 Colin Shashaty, Freelancer
Colin is a junior at Northport High School who is a starting outfielder for the Varsity Baseball team. He enjoys making people laugh and talking about...