Senior Athletes Reflect on High School Athletic Careers at NESPY Awards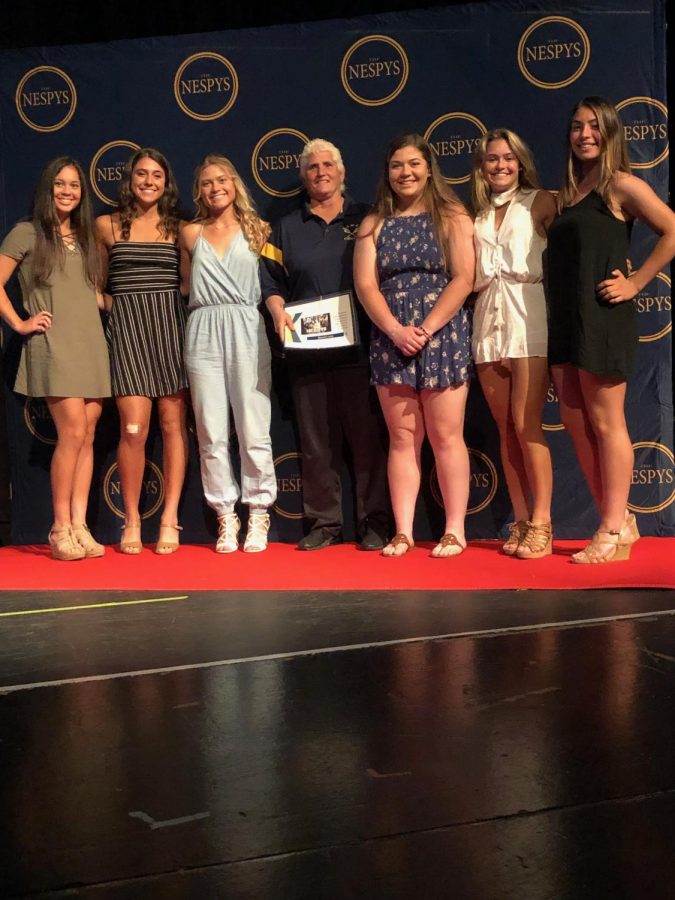 On Wednesday, June 5, the Northport Athletic Department held the second annual NESPY awards night. The NESPY awards is a night in which all the senior athletes get recognized for their commitment and dedication to Northport Athletics. In addition to all the athletes being recognized, there are also special award categories that are voted on by the coaches, just like the ESPY awards. These awards made the night more exciting and entertaining for everyone in attendance.
"In the fall of 2017, Coach Strasser suggested to Coach Gipp and Coach Lynch to create an ESPY themed award show. Through conversation, they had a red carpet, backdrop for pictures, and the themes of the awards," Athletic Director Mr. Dantuono said.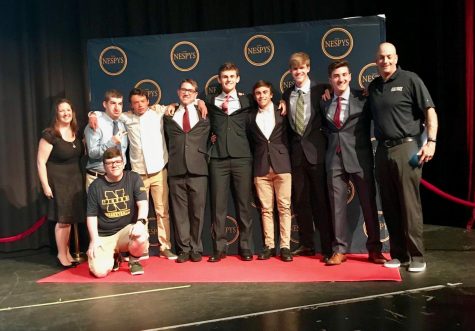 This night was extra special because it was an opportunity for the senior athletes to reflect on the many accomplishments they had during their high school careers. Mr. Dantuono credited the success of this senior class to their commitment to putting the team first. "This was a special senior class. They were a driven, committed class that was willing to do whatever it takes to be successful in the classroom and the athletic field."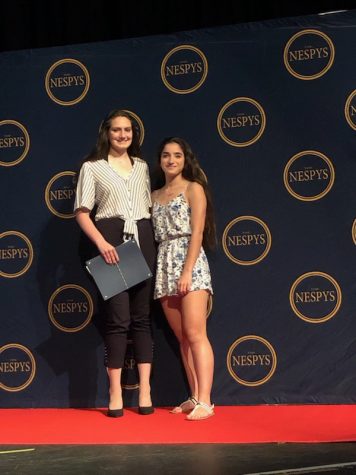 One athlete in particular that truly represented what it meant to be a Northport Tiger was the winner of the Male NESPY Icon award, Trent Mayer. Trent suffered a serious knee injury that kept him out for most of the volleyball season, as well as a shoulder injury that sidelined him for much of the baseball season. Through all the adversity he faced throughout this year, he still set an example on how to represent the Northport Tigers. "Northport Athletics has motivated me to not only become a better athlete but a better person. After finishing my career as a Tiger I am not only a better person on the field but also off the field," Trent said.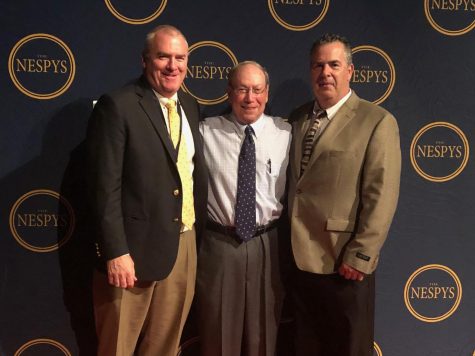 This senior class left a lasting impact on Northport Athletics that will not be forgotten. They showed all of us what it meant to proudly represent the Northport Tigers. We wish them nothing but the best in their future endeavors!
NESPY Award Winners
Best Male Athlete- Justin Gerdvil
Best Female Athlete- Olivia Carner
Comeback Player of the Year- Kate Gilligan
Female NESPY Icon Award- Shea Cronin
Male NESPY Icon Award- Trent Mayer
Best Team- Girls Lacrosse
Best Upset- Boys Lacrosse
Courage Award- Grace Luby, Kate Trizzino, Garrett Rospars
Best Male Breakthrough Athlete- Tyler Pedersen
Best Female Breakthrough Athlete- Sydnie Rohme
Best Male Student-Athlete- Matt Fuggini
Best Female Student-Athlete- Izzy Yeomans
Best Record-Breaking Career- Hannah Stockman
Best Individual Performance-Sean Ryan
Comeback Coach of the Year- Coach DeMartini
About the Contributor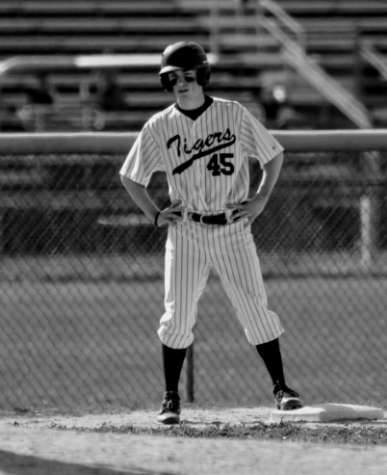 Colin Shashaty, Freelancer
Colin is a senior at Northport High School who is a starting outfielder for the Varsity Baseball team. He enjoys making people laugh and talking about...