Humans of Northport: Bridget
The main thing preoccupying my life right now is Varsity Field Hockey. It's sometimes hard to balance homework with field hockey. This was especially so [when I was] on JV [Junior Varsity] because our games were always later. Now, with Varsity, the games are right after school, so you don't have time to go eat, you don't have time to do anything. It's game time. And then when you get home, you're already so tired, you just want to shower and go to sleep. And some teachers don't understand that when you say you had a game and weren't able to put full effort into homework. They are like, "School comes first," which is entirely true, but Varsity Field Hockey is also part of school. I will always want to play field hockey. It is something that drives me- it's something that even drives me to come to school and wake up in the morning. Without it, I'd be like, "Oh, life's boring," and not show up. I also want to play through college, hopefully to get a scholarship. I'd like to play at the Varsity level so I can go to all of these different colleges, see all of them, and play and have fun while also playing at a very high and competitive level.
About the Writer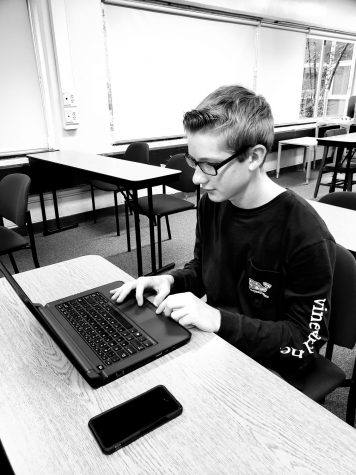 Griffin Crafa, Editor-in-Chief
Griffin Crafa is a member of the Class 2021 and Editor-in-Chief for The Port Press. Griffin is an officer in the Northport High School Tiger Marching Band,...