The "Chase for 28"
Hang on for a minute...we're trying to find some more stories you might like.
The New York Yankees have always had a "win or bust" mentality. This year was no different. They finished the season first in the American League East with an 103-59 record, the second best record in the American League. Statistically, they finished second in the MLB in both Home Runs (306) and Runs Batted In (904), and 4th in Team Batting Average (.267). 
Although it was a season with many injuries and different players having to step up in big situations, the New York Yankees are back in the postseason for the third consecutive season. Some of their top talent, including Pitcher Luis Severino, Third Baseman Miguel Andujar, and Outfielder Giancarlo Stanton, missed large parts of the season because of injuries. Many thought the Yanks were going to be in trouble without their all-star talent, but with  a "next man up" mindset, they didn't miss a beat. Different players such as Outfielder Cameron Maybin, Third Baseman Gio Urshela, and First Baseman Mike Tauchman proved themselves throughout the course of the season by producing on a daily basis and helping carry the team to the postseason.
When discussing this "Next Man Up" mentality with Lindsey Alder of The Athletic, Yankees Manager Aaron Boone said, "I've tried to remain the same and consistent, and that goes back to Spring Training when it's all those guys in a room and saying, 'Hey, you may not think you will impact our club this year, but stranger things have happened.' This year, we've had to dig deeper into that room than we ever thought, but I think that mindset we try to set in motion in Spring Training so that guys do feel a part of it."
This past off season, the Yanks signed infielder DJ Lemahiu with the expectation that he could come off the bench in critical situations, and possibly start on different occasions. He far exceeded these expectations, and was selected to start in this year's All-Star Game. "A couple days into spring training, you could tell he was just a little bit different than everybody else – in a really good way,'' Yankees outfielder Brett Gardner said. "He's extremely focused and really the same guy every single day. He's all business.'' Lemahieu finished the year with a  .327 batting average, with 26 home runs and 102 runs batted in, second in the batting title race behind Tim Anderson of the White Sox. Lemahieu's approach to hitting has earned him the nickname "the Machine" from Yankees catcher Gary Sanchez. 
A lot of this year's success has been due in part to the strong bullpen, with tons of "flamethrowers" who have thrown key outs in tough spots. The bullpen, led by Aroldis Chapman, Adam Ottavino, and Zach Britton, finished in the Top Ten in the League in Saves, ERA, and Innings Pitched. Though the Yankees starting pitching was shaky for parts of the year, Aaron Boone has had the luxury to turn to his bullpen at any point during the game to get key outs. According to left handed pitcher Zach Britton, the diversity of different styles of pitching has contributed to the team's success. "There's a lot of different looks, too – left-handed, right-handed, sliders, fastballs. I don't feel like the other team is going to get too comfortable off our 'pen,'" Britton said. 
With the regular season in the past, the Yankees are ready for October baseball. They've already taken the American League Divisional Series title in a crushing victory against the Minnesota Twins, and will play the winner of the Houston Astros and the Tampa Bay Rays game next. The "Chase for 28" is in full swing for the Bronx Bombers.
About the Writer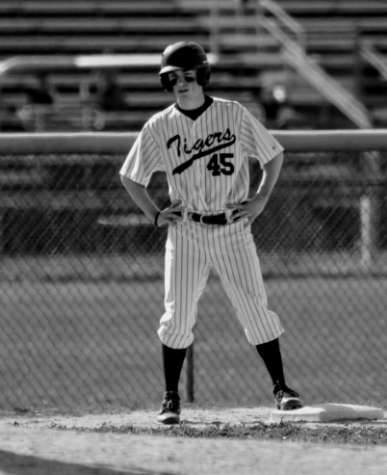 Colin Shashaty, Freelancer
Colin is a senior at Northport High School who is a starting outfielder for the Varsity Baseball team. He enjoys making people laugh and talking about...