Book of the Week – November 11: The Beautiful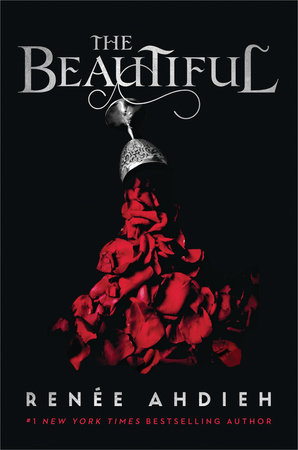 Book: The Beautiful
Author: Renée Ahdieh
Summary: "In 1872, New Orleans is a city ruled by the dead. But to seventeen-year-old Celine Rousseau, New Orleans is a safe haven after she's forced to flee her life as a dressmaker in Paris. Taken in by the sisters of the Ursuline convent in the middle of the carnival season, Celine is quickly enraptured by the vibrant city, from its music to its fancy soirées and even its danger. She becomes embroiled in the city's glitzy underworld, known as La Cour des Lions, after catching the eye of the group's enigmatic leader, Sébastien Saint Germain.
When the body of one of the girls from the convent is found in Sébastien's own lair – the second dead girl to turn up in recent weeks – Celine battles her attraction to Sébastien and suspicions about his guilt along with the shame of her own horrible secret.
After a third murder, New Orleans becomes gripped by the terror of a serial killer on the loose- one who has now set Celine in his sight. As the murderer stalks her, Celine finally takes matters into her own hands, only to find herself caught in the midst of an age-old feud between the darkest creatures of the night, where the price of forbidden love is her life."
Review: The unique way in which Ahdieh  develops a love triangle (this is when the main character of a novel falls in love with two other characters) in the story is very interesting. The story discussed the forbidden love story of Sébasitian and Celine and how they tried to overpass the dangers thrown at them, however, after Uncle Nico takes away Celine's memories about Sébasitian, she slowly warms up to Micheal. Throughout the story, it can be inferred that Micheal likes Celine, but it is sweet how Celine reveals her emotions.
In any novel, especially one of historical fiction, context is needed to "get inside a character's head" and see what they are going through. Andieh did a great job explaining the setting and what was expected during the time period in which the story takes place. The Cour des Lions is well described throughout the story, as are the parties and balls for Carnival. In general, the book establishes a desire to jump into the story and meet the fascinating characters.
Book Club Starter Questions:
During the masquerade ball, Celine is dressed in a dark dress while the rest of the attendees are dressed in white. What does this disparity in dress reveal about her character?

In the book, Odette is revealed to have the ability to see the future. What do you think she discovered about Celine when they first met?