The Mandalorian: A "New Hope" for the Star Wars Franchise
"The Port Press is a publication authorized by the Northport – East Northport Union Free School District.  The articles and opinions stated in The Port Press are solely the opinions of the individual writer, and do not necessarily reflect the opinions of the Northport – East Northport Union Free School District, Northport High School or any individual affiliated with such entities."
Since the cinematic failure of Star Wars: The Last Jedi and the unfortunate flop of Solo: A Star Wars Story, Star Wars cinema has been in a sad state. On the TV side of things, most recent shows have been nothing but 2D, kiddie-show garbage (I'm looking directly at you, Forces of Destiny). These types of shows had no substances and added nothing to the Star Wars lore. In fact, all Forces of Destiny did was feature female characters. Not a bad thing, but the show nonetheless contributes very little to the franchise as a whole, and was overall just plain boring.
But then, we heard news- good news: a live-action, Star Wars show was in the works. This new television series, titled The Mandalorian, takes place around 9 ABY, or 9 years after the events of A New Hope. The Galactic Empire has been gone for 4 years, and the New Republic has taken its place- but not everybody is content with how they're governing, notably criminals. Bounty hunters are constantly looking for jobs and Episode 1 of The Mandalorian introduces us to a Mandalorian (AKA "Mando") doing just this.
Initially, I thought that this show was going to have every episode focus on a new bounty for Mando to chase after, but Episode 2 shows us that that won't be the case. Episode 2 sees Mando finding a 50-year-old Lannik-like species – a creature that the internet has nicknamed "Baby Yoda." From what it looks like from the past 3 episodes, Mando is going to be acting as Baby Yoda's father figure when he's not fighting off enemies.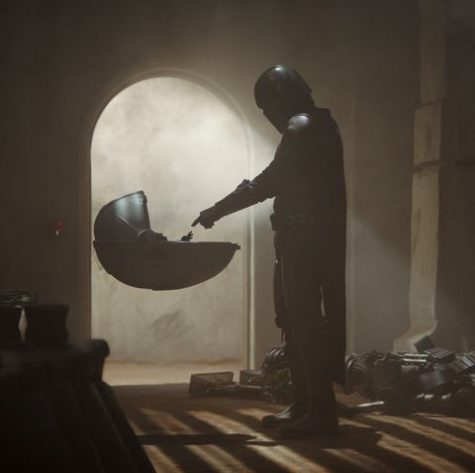 Because there are only 4 episodes out at the time of me writing this, there is still so much this show can become. The Mandalorian still has Mando taking care of Baby Yoda and people pursuing him. It looks like the future episodes will have Mando team up with other bounty hunters to take on new foes, and Star Wars fans obviously can't wait. This is a HUGE step up from any of the Disney-Era Star Wars shows we've seen. You actually care about what happens to the characters, and the future of this series. That's simply because it's great. If you haven't watched the show for any reason, you're making a mistake. Disney+ is worth it just for this show.