The Top Headlines of the Past Decade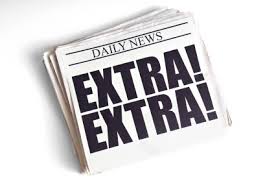 Hang on for a minute...we're trying to find some more stories you might like.
January 27, 2010 – Apple releases first iPad
Steve Jobs announces the first "tablet-computer" for $499
May 2, 2011 – U.S forces kill Osama bin Laden
President Obama says the September 11th attacks were avenged in a commando assault on a Pakastani compound
October 29, 2012 – Sandy hits the east coast
Hurricane Sandy displaces 776,000 people across 24 states
April 15, 2013 – Boston Marathon bombing
2 bombs set off near the finish line of the race kill 3 and injure several hundred others
March 8, 2014 – Malaysia Jet goes missing
Malaysia Airlines flight 370 disappears on its flight from Kuala Lumpur International Airport to Beijing Capital International Airport
December 12, 2015 – Global agreement on climate change
The Paris Agreement is formed to to reduce greenhouse gas emissions by at least 40% by 2030
November 8, 2016 – Donald Trump is elected president
Donald Trump defeats Hillary Clinton in the 2016 presidential race and is elected the 45th president of the United States of America
September 18, 2017 – Toys 'R' Us is forced into bankruptcy
Toys 'R' Us declares Chapter 11 bankruptcy and borrows 2 billion dollars to pay back suppliers
February 14, 2018 – Parkland Shooting kills 17 students
Fatal shooting kills 17 and injures 17 others at Marjory Stoneman Douglas High School in Parkland, Florida
April 10, 2019 – First Image of a black hole
First image of a black holes captures one 55 million light years away in a galaxy known as M87
About the Contributors

Nick Crafa, Contributor
Nick Crafa is a Freshman at Northport High School and a contributor for the Port Press. Nick is a current member of the Northport Cross Country team and...