Book RePort: Winter Series
Hang on for a minute...we're trying to find some more stories you might like.
The winter is a great time for curling up with a good book. Here are a few series that will that will keep you on the edge of your seat for the rest of the season:
1.) The Selection by Kiera Cass
In an alternate universe, the Selection is a contest in which 35 girls compete to become the bride of Prince Maxon. For America Singer, being part of the Selection is a nightmare due to her secret romance to a boy in a caste lower than herself. After America meets Prince Maxon, she doesn't know where her heart lies.
2.) Shadowhunters by Cassandra Clare
Clary Fray is a normal girl; she is an artist and likes hanging out with her best friend Simon. But after an incident at a club, she figures out her mother is actually a Shadowhunter, a race of half blood angels that keep the downworld in line. Accompany Clary on her adventures with her friends the Lightwood siblings and Jace as they take down all different types of monsters.
3.) Lunar Chronicles by Marissa Mayer
Set in a futuristic time period, Cinder is a cyborg with a dream to get out of her stepmother's home. That is until Cinder learns she is someone unique and is called for revolution. Along the way, she meets Scarlett, Cress, and Winter. Will they be able to stop Queen Levana and save Prince Kai?
About the Writer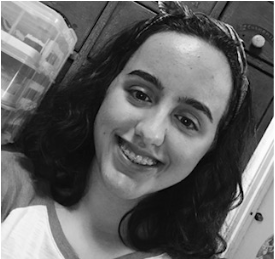 Amelia Semple, Contributor
Amelia is a Junior at Northport High School, and when she isn't studying heavily for school, she loves entertainment, books, and writing. She is a theater...