Northport Varsity Wrestling Wins League Title
The Northport 2019-2020 Varsity Wrestling team has won the league title! The team had an overall record of 21-2 and 6-0 league record. Northport has never before achieved 20 wins in a single season. The team consists of 7 returning All League wrestlers, 2 League Champs, 3 finalists, and two other placers spread among the 15 weight classes. According to longislandwrestling.com and newyorkwrestlingnews.com, The team is currently ranked 12 in Section XI and 13 in New York State. Northport is hosting the Leagues this year, and Coach Alberti believes that they can have as many as 6 or 7 placers at the Counties. The team has had a county finalist in each of the last three seasons, and is hoping to keep that streak alive. According to Coach Alberti, he enjoys coaching this hard working and genuine team.
I got the chance to talk to Peter Magliocco and Jack Marlow, two varsity wrestlers who recently won their 100th match!
Getting to know Peter Magliocco:
What is your favorite part about wrestling?
Competing with a team around me that all have the same mentality. We all go out there to win, we all work hard, and overall, come out dominating as a team.
Do you idolize any college wrestlers?
Bryce Meredith. He's always inspired me because he has a great work ethic and he's a beast on the mat.
What have been your biggest achievements thus far in your wrestling career?
Being a County Finalist and coming sixth in the state last year, being a 2-time All-County, 2-time All-League, 2-time League Finalist, 1-time League Champion, and 100 wins.
What motivates you to keep training?
I want to be a County Champion. I want to be Northport's first State Champion. That's my personal goal.
What are your plans for college?
I'm going to West Virginia.
What advice do you have for younger wrestlers?
Work hard, don't let anybody tell you what you can and can't do, and set a goal for yourself – do whatever it takes for you to get there.
Getting to know Jack Marlow:
Do any specific matches stick out in your head?
My first match ever – there's definitely been a lot of progress since then.
How do you prepare for a big match?
By focusing in the wrestling room and thinking about all my moves.
When did you start wrestling?
I started wrestling in 8th grade.
What are your plans for college?
I'm wrestling for the University of Buffalo.
What is your pre-match ritual?
Warming up with teammates.
What advice do you have for younger wrestlers?
Wrestle in the off-season and work as hard as you can during the season.
About the Writer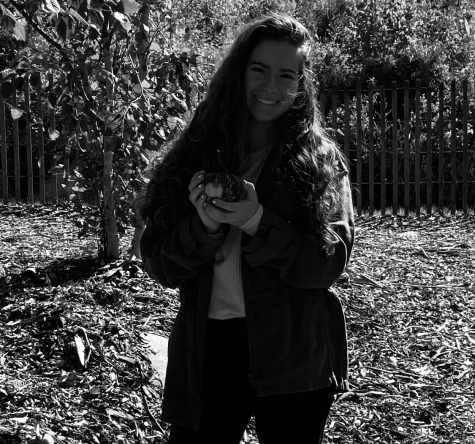 Kaitlyn Foster, Freelancer
Kaitlyn Foster is a sophomore at Northport High School. She is an avid sports fan who loves to write. She is a blackbelt in jiujitsu and a softball shortstop....