Youth Environmental Advocates – Club Profile and Open Mic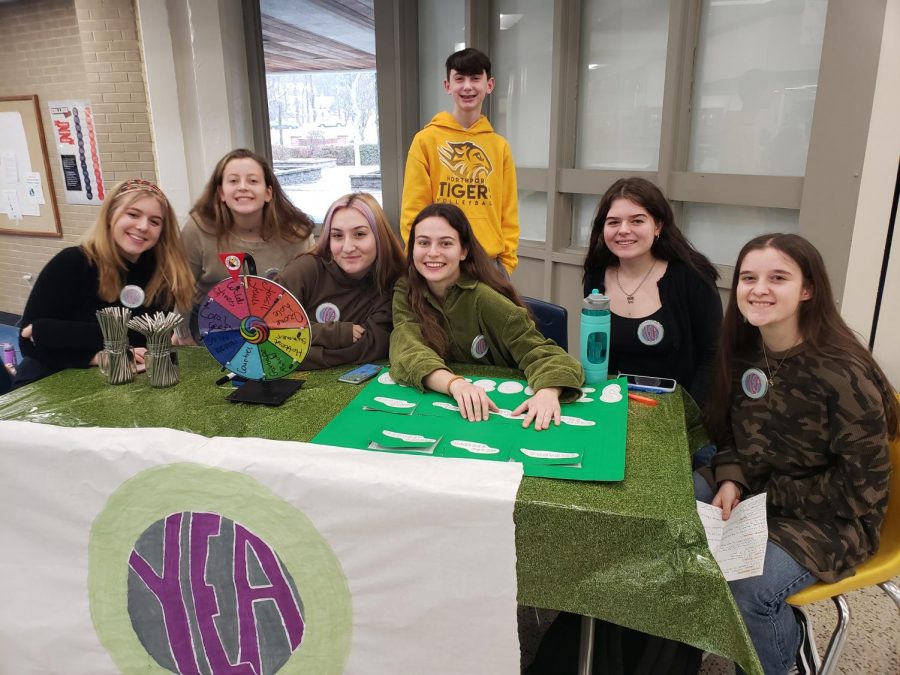 Pictured: Julie Barbier, Grade 11; Kate Nye, Grade 10; Julianna Curcio, Grade 11; Paulina Starosta, Grade 12; Isabella Anton, Grade 11; Alex Weber, Grade 11
---
The Youth Environmental Advocates Club recently started a project to help raise awareness for global and environmental issues. This newly formed club is student run, with Ms. Klein as their advisor. The club has been looking for new members, and they figured the perfect way to accomplish this was to raise awareness for the current issues our world faces. Their project entailed giving away free metal straws for answering trivia questions right, which attracted many new potential members. Who doesn't love free stuff?! There will also be an open mic on March 6th, and all proceeds will go to the Australian Wildfires. The YEA is the perfect club to join if you want to help the environment, and they're constantly looking for new members. So if you're looking for a club that's fun to participate in, is welcoming to all, and helps save our environment, then YEA is the club for you!
About the Writer

Nick Crafa, Contributor
Nick Crafa is a Freshman at Northport High School and a contributor for the Port Press. Nick is a current member of the Northport Cross Country team and...