Students Rally to Promote Wellness
As COVID-19 continues to cause increased isolation and anxiety, one group of students is fighting back
Outbreaks are guaranteed to escalate anxieties and fears. A pandemic does this even more. According to the National Alliance on Mental Health, "A survey of Chinese citizens published in February found that 42.6% of respondents experienced anxiety related to the coronavirus outbreak". COVID-19 and stress are certainly intertwined, but students are fighting back. To combat mental health issues and stigmas, including those that accompany the growing pandemic, a group of students and community members have brought Northport High School's annual "Wellness Week" online.
1LIFE, the name given to the youth coalition of the Northport Drug and Alcohol Task Force, has organized Wellness Week for the past two years. The event, which normally takes place in April, offers a variety of presentations and activities for students to participate in while at school. However, when the outbreak of COVID-19 cancelled classes, the members of 1LIFE knew they had to think outside the box. That's when they decided to offer the benefits of Wellness Week virtually. "Now more than ever, we need to focus on taking care of ourselves, so having wellness week moved to an online setting is a total no-brainer," says Larkyn Davies, a member of the group. "On our Wellness Week website, we have a lot of activities, meditation techniques, recipes, movies, and songs that can keep us occupied during times like these."
Members of the coalition jumped into action to make their idea a reality, creating a website and filling it with content from local organizations, restaurants and mental health experts in just two weeks. Dividing the week into five separate aspects of mental health, the group has put special emphasis on anxiety, gratitude, self-care, optimism, and the practice of seeking help. In addition to videos and lessons on mental health, the website provides a list of mental health resources, as well as a guide to staying healthy while social distancing.
To spread the word, members of 1LIFE have taken to Instagram to connect with their peers and inform them of the virtual resource. As Bella Destio, another member, explains, "The main goals are to reduce the stigma around mental health in our school, link our peers with resources they can use in our community, and promote better wellness and self care". By using social media and online resources, 1LIFE seeks to help people through the difficult times that may lie ahead. They serve as yet another reminder that Northport will make it through the outbreak by doing what it does best: working together as a community.
To take part in 1LIFE's Wellness Week, click here. You can also check out their Instagram page, under the handle @1LIFEnpt.
About the Contributor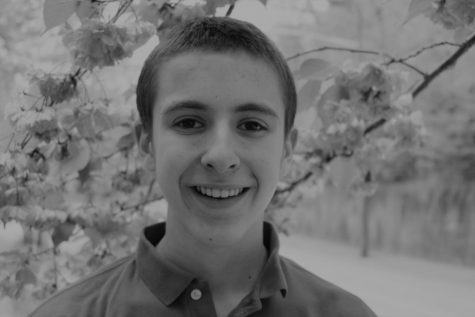 James Connor, Contributor
James Connor is a senior at Northport High School and a reporter for The Port Press. His writing focuses on investigative journalism within the school...