Acts of Kindness During COVID-19 Outbreak Serve as a Reminder That Humanity Celebrates Compassion, Love, and Unity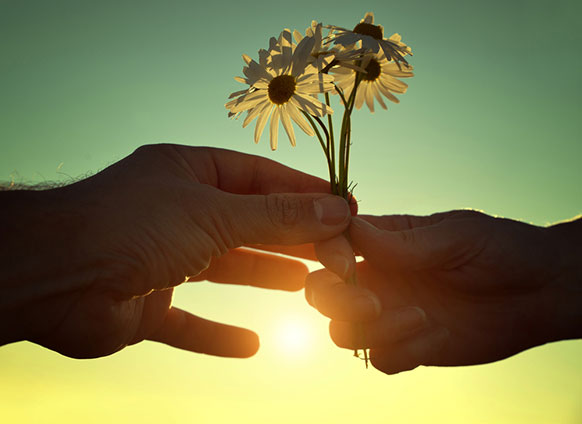 At a time when American political divisions run deep, and political tensions are high, it's easy to lose faith in humanity.
But just months ago, during a period of crisis and despair, Americans — of all races, creeds, ethnicities, sexual orientations, and genders; from all walks of the political spectrum; from all 50 states —  stepped up and displayed tremendous acts of kindness and compassion toward one another.
Here are some of the acts of kindness that helped to unite communities and spread joy during the COVID-19 crisis this spring — all from a distance of six and a half feet apart.
On her own front porch, Jodi Beder ended her thirty minute cello concert to the cheers of neighbors across the street. Jodi saw her concerts as a type of treatment. She played not only for her neighbors, but for those who were sick. "I think we need it enormously," Beder told reporters.
Jodi wasn't the only one to use music to spread happiness. During the shutdown, artists including John Legend, Demi Lovato, P!nk, and Charlie Puth live-streamed concerts on various social media platforms.
A new genre of music also emerged in the spring: balcony singing. What started in Italy spread across the world as a way to come together (while maintaining proper social distancing) during the difficult time. This form of entertainment ranged from to individuals playing an instrument, to entire choirs of neighbors singing together.
Others supported their communities by preparing meals for and donating meals to those struggling to find food. Many restaurants joined in this effort, which allowed them to operate amidst the COVID-19 related restrictions. Some of these restaurants reached out to "essential workers" who, as a result of the long hours spent working during the crisis, had little time to eat.
Harlem restaurant owner Joseph Johnson told CNBC that he knew it was time to do something when his wife, a New York City nurse, came home at midnight without having eaten a single bite all day. Johnson began helping as soon as he could. On March 25, his restaurant sent their signature rice bowls to Harlem Hospital, where food concessions were closed due to the virus. This small but powerful act of kindness spread throughout the country; restaurant owners across American donated food to hospital workers, the sick, and those who couldn't afford to buy food for themselves.
Teacher parades were another source of joy in the midst of despair. The COVID-related school closures reduced teacher-student interaction — students could only see their teachers through virtual platforms. But throughout the country, teachers hopped in their cars and drove through local neighborhoods, reminding students that the school would make it through together.
While the months ahead may prove difficult for finding the good in humanity, these beautiful acts of kindness serve as a reminder that the people in this country overwhelmingly celebrate compassion, love, and unity.