Opinion: Biden's Fracking Comments Unfavorable With Both Supporters and Undecided Voters
"The Port Press is a publication authorized by the Northport – East Northport Union Free School District.  The articles and opinions stated in The Port Press are solely the opinions of the individual writer, and do not necessarily reflect the opinions of the Northport – East Northport Union Free School District, Northport High School or any individual affiliated with such entities."
The final presidential debate between former Vice President Joe Biden and incumbent President Donald Trump was full of critical moments and sound bites that critics and campaigners of both parties are likely to throw around in the final days leading up to the election.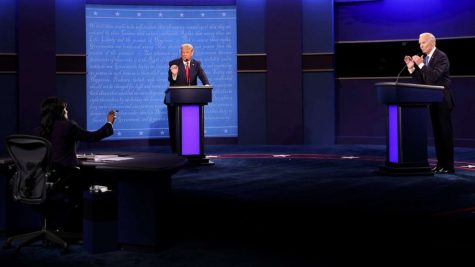 But one specific comment from Biden is under particular scrutiny — from Trump-touters as a point of attack, as well as from Biden-backers as a point of unease. When asked by moderator Kristin Welker if he "would rule out banning fracking," Biden initially responded "I do rule out banning fracking," but then seemed to stutter as if unable to think of how to continue.
Eventually, Biden elaborated on his thought by stating his intention to transition away from fracking over time in favor of more environmentally-friendly sources of energy. This response was likely intended as a "best of both worlds" approach; it emphasized his opposition to fracking to his base that is ardently against it, while it also prevented undecided voters from feeling alienated by a "radical" approach to green energy. In reality, however, Biden may have backed himself into a dead end from both directions.
Many Democrats place ending climate change at the top of their priority list. A poll by Pew Research found that 68% of Biden voters say climate change is "very important to their vote." Many of these voters have turned their attention toward one specific proposal introduced to Congress by Representative Alexandria Ocasio-Cortez (D-N.Y.): the "Green New Deal".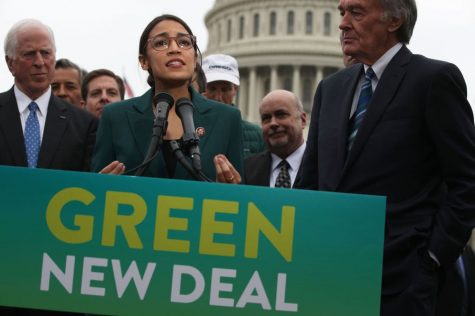 The Green New Deal specifically calls for a "10-year national mobilization" that will require, among other things, "meeting 100 percent of the power demand in the United States through clean, renewable, and zero-emission energy sources". To achieve this goal would require nothing short of entirely eliminating fracking from the United States.
Joe Biden's own website affirms that "Biden believes the Green New Deal is a crucial framework for meeting the climate challenges we face"; however, on the same page it is written that the Biden Plan will "Ensure the US achieves a 100% clean energy economy and reaches net-zero emissions no later than 2050".
In the first presidential debate this year, Biden insisted that he does not "support the Green New Deal". Of course, these statements came before Biden's most recent comment at the second presidential debate, which further muddled his stance on the environment. The former Vice President's inconsistency on the issue of climate change and his seeming inability to put forward a concrete plan may end up costing him votes from his own base, who fear that he will not decisively act against climate change.
While staunch climate activists may see Biden as weak on a key issue, moderates and undecided voters may be distance themselves from him for the opposite reasons. Two of the 'truest' swing states — states that notoriously flip-flop between voting Democrat and Republican in presidential elections or have tight races overall — are Pennsylvania and Ohio. These are also two of the biggest states for fracking.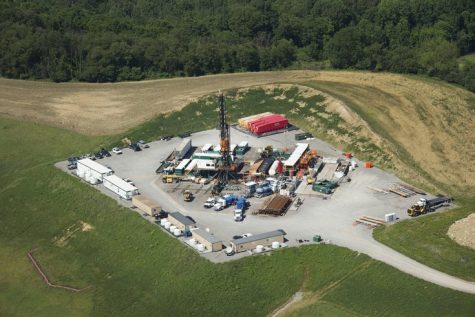 Texas, a state which Democrats are attempting to win over, is situated atop the largest shale region for fracking in the country. Colorado, a state that has become increasingly blue in recent years but is still fairly divided, also holds a large share of the fracking industry. These states — and several others — which are critical for national victory may be deterred from voting for Joe Biden if they fear that a major sector of their economies may be "phased out" by his policies.
'Good' politicians know to be careful with their words. They know that the public can and will latch onto any perceived fault or negative aspect, no matter how subtle it may be. This is especially true just a few days shy of an election — voters' impression of a candidate will be fresh in their minds as they cast their votes. Unfortunately for Biden, that impression may not be entirely positive. Just a few short comments on a contentious issue may be indicative of a highly-unfavorable political stance.