Stay Hydrated is Hard — Here Are Some Strategies to Increase Daily Water Intake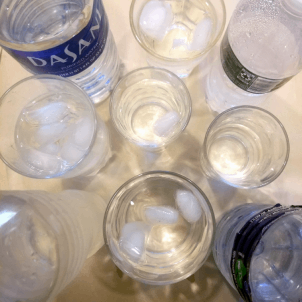 Water — widely considered to be the most 'boring' drink — provides countless health benefits. In order to promote the proper functioning of cells and organs, it is essential to drink enough water each day. 
While most people understand the importance of consuming enough water, many find that their daily intake is significantly lower than it should be. In an October 2020 survey, about 55% of participants reported that they knowingly consume fewer than three cups of water each day. "I forget to [drink water], and I don't like water that much anyway," said Northport High School sophomore Kaylee Weidenman when asked why she doesn't drink enough water each day. Other responses were similar. Many claimed that they don't enjoy the taste of water, while others admitted that they just forget about it.
In an attempt to increase daily water intake, some people download apps such as Hydro Coach or Water Reminder. These apps track users' water intake and remind them to drink more water. Even with these reminders, people still struggle to drink enough water. 
Adding fruit to water is another way to increase daily intake of the flavorless beverage. Lemons are one of the most popular fruits to add to water; most restaurants utilize this combination. Other flavorful additions include blueberries, cucumbers, and mint. A mix of frozen blueberries and fresh mint in ice water is particularly tasty.
In addition to making simple water more appealing, mixing fruits into water adds vitamins. Citrus fruits such as limes contain citric acid which can help prevent kidney stones and wrinkles.
Keeping water accessible also helps to increase water intake and mitigate dehydration. Having a water bottle or a glass of water nearby serves that the essential beverage should be consumed regularly. Purchasing fun, reusable water bottles may also be a motivation to frequently drink water. 
Regardless of the technique (or lack thereof), increasing daily water consumption only enhances overall health and wellness.
About the Contributor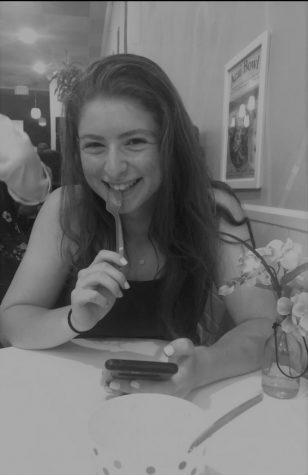 Mckenzie Schuvart, Freelancer
Mckenzie Schuvart is a senior at Northport High School who has always had a passion for writing. She has written for Northport Middle School's Paw Print...