Opinion: "Fact-Checkers" Have Become Less Truthful Than That Which They Seek to Debunk
"The Port Press is a publication authorized by the Northport – East Northport Union Free School District.  The articles and opinions stated in The Port Press are solely the opinions of the individual writer, and do not necessarily reflect the opinions of the Northport – East Northport Union Free School District, Northport High School or any individual affiliated with such entities."
We are living at the height of the Information Age. The media has exploded into an omnipresent aura — absorbing every fact, fiction, opinion, and post — that speaks to us from our TVs, our car stereos, and cell phones. Today, media consumption is just as accessible as content creation. Almost anyone can generate digital content — regardless of its validity. 
In the wake of such a massive influx of information, many turn to self-proclaimed 'fact-checkers' as arbiters of truth to sift through the conflicting confluence fact and fiction. But what happens when these 'fact-checkers' become just as — if not more — biased and deceitful as the information which they seek to debunk?
The big names in the media — including CNN, The New York Times, and The Washington Post — have effectively exploited their status to dominate all other forms of information on the internet. These outlets enforce arbitrary 'true / false' labels based solely on whether or not the information aligns with or deviates from their agenda. Since many people perceive these outlets to be sources of 'truth', they maintain a large influence in society.
An article from The Washington Post claimed that Richard Hopkins, the United States Postal Service (USPS) whistle-blower in Pennsylvania, recanted his statements alleging ballot tampering and fraud — which he had previously affirmed in a sworn affidavit. While several other media outlets — including The New York Times and Forbes — covered the 'story', Project Veritas — a non-governmental activist group dedicated to exposing political corruption and bias — released a YouTube video in which Hopkins addresses viewers and states "I did not recant". In the video, Hopkins adds that he would like the Post to recant "their wonderful little article that they decided to throw out there".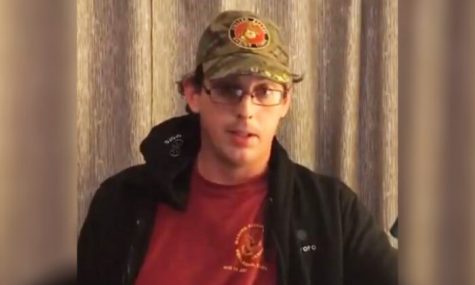 In another video that Project Veritas founder James O'Keefe shared on Twitter, Hopkins claims that agents from the USPS Office of the Inspector General initially pressured him to recant his statements. Hopkins expresses his distrust with his supervisors and notes that he feels as if he "got played". The video features a recorded conversation between one of the aforementioned agents and Hopkins regarding his allegations. In the recording, the agent is heard using threatening language and making comments such as "I am scaring you" and "I am trying to twist you a little bit".
CNN reported that Jared Kushner, senior advisor to — and son-in-law of — President Trump, implored Trump to concede to "President-elect" Joe Biden. The article also states that First Lady Melania Trump asked Trump to concede.
Jason Miller — another senior advisor to Donald Trump — claimed that this report is untrue. In statement on Twitter, Miller said that "Jared has advised [President Trump] to pursue all available legal remedies to ensure accuracy" in election results.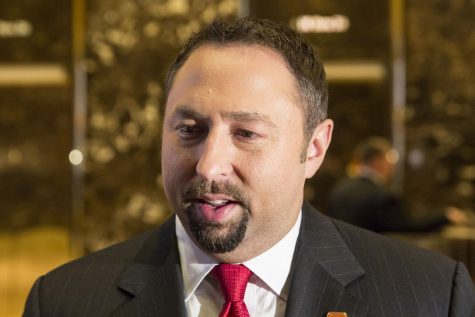 Notably, CNN does not list the source(s) through which it acquired the information regarding Kushner's and Melania's desires for concession, suggesting that these reports are invalid.
While 'fact-checking' and 'impartial' media outlets have published a multitude of fake news stories on the 2020 election, their records of falsehood extend farther back. On October 19, 2017, a CNN article discredited Trump's claim that the Democratic National Committee (DNC) partially funded a dossier on his supposed ties with Russia. Six days later, CNN published another article which stated that the law firm for both the Hillary Clinton campaign and the DNC had "acknowledged its clients' role in paying for opposition research on Donald Trump that helped fund the now-infamous dossier of allegations about the now-President and Russia".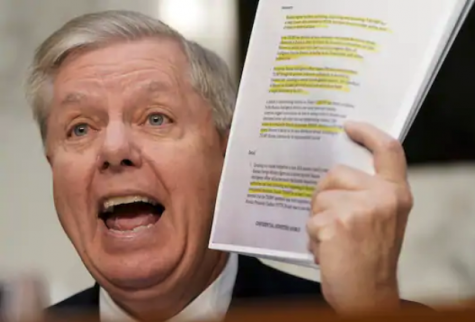 CNN's October 25 article completely contradicted its previous story, which bashed Trump for floating "conspiracy theories" and asserted that there is "no plausible scenario by which what Trump suggested… actually happened." Even CNN, the master of labeling fallacies as 'true' struggles to keep a 'straight face' through their lies.
It is evident that many of 'fact-checking' news outlets have become far more deceptive than the information they seek to debunk. The mainstream media's obvious and inherent bias against the GOP and President Trump taints each and every story and article that they publish. For that reason, it is not fair to say that claims of election fraud have been 'debunked.'
Small-time, user-generated news sources have become arguably more credible than the supposedly rigorously-vetted media giants. Whereas CNN, The New York Times, and The Washington Post profit from the stories they publish (and can accordingly be influenced by the side that generates the highest gains), smaller, lesser-known outlets rely less on the income they make from their journalism. Unfortunately, however, too many still read, watch, and listen to those big, money-hungry companies — enabling them to retain the power to manipulate information to fit one agenda.