Looking for Something to Watch? Here Are 6 Netflix Movies and Shows for Different Moods
If you are interested in a ROMANTIC series…
Watch Dash & Lily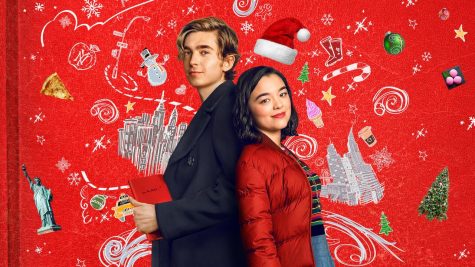 Recently released on Netflix, Dash & Lily is based on David Levithan and Rachel Cohn's series of books, Dash & Lily's Book of Dares, and centers around the lives of Dash and Lily, two unrelated teenagers. In the first season of the Netflix series, which contains eight, twenty-five minute episodes, Dash and Lily discover that they are polar opposites of each other — except for their shared passion for reading.
Lily is saddened when she learns that her parents are honeymooning, her grandfather is meeting his girlfriend in Florida, and her brother will be with his boyfriend — leaving her alone for Christmas.
To brighten Lily's lonely Christmas, Lily's brother organizes a scavenger hunt in a journal that only an avid reader can complete. The person who finds this red journal in Lily's favorite bookstore will attempt to solve the clues and later try to steal Lily's heart. It is no surprise that Dash stumbles upon this red journal while browsing through the bookstore.   
If you are interested in an INSPIRATIONAL movie…
Watch High Strung Free Dance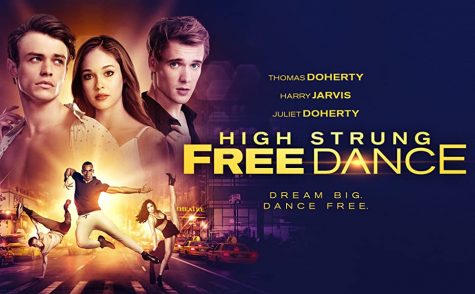 High Strung Free Dance is an inspirational movie focused on the hurdles professional performing artists must conquer in order to pursue their careers. Whether one is a dancer or a pianist, the journey toward landing a role or gig is often arduous. The characters in High Strung Free Dance are persistent in their fight against the challenges they face, which include disapproving parents and rejection. As a plus, High Strung Free Dance features calming — but breathtaking — choreographed dance numbers.
If you are interested in a TEAR-JERKING movie…
Watch Kiss & Cry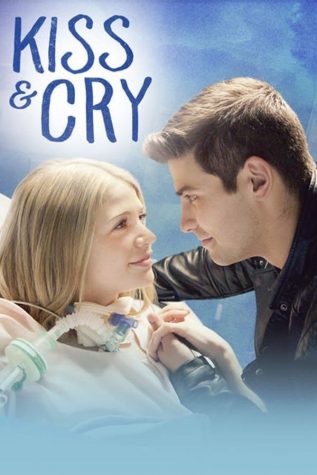 Kiss & Cry is based on the true story of Carley Allison. Allison — a young, competitive figure skater and a talented singer who had recently fallen in love — seemed to be living the 'perfect' life when she was diagnosed with a rare form of cancer. As illness prevents her from participating in the activities that she loves, she begins to feel ashamed to see the people she loves. Throughout the film, viewers accompany Carley Allison through her battle with cancer, which she could not have fought without the support and positive reinforcement of her family and friends.
DISCLAIMER: various scenes of Kiss and Cry depict medical procedures, including an incision into Allision's throat.
If you are interested in a COMICAL movie in which you are the DETECTIVE…
Watch Murder Mystery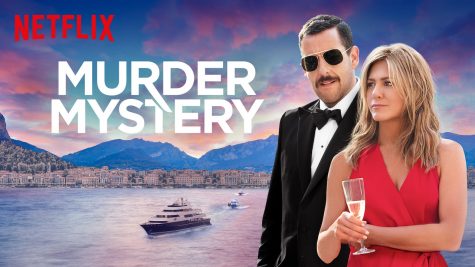 Murder Mystery stars Adam Sandler and Jennifer Aniston. Seeking to revive the energy in their marriage, a New York cop (Sandler) and his wife (Aniston) embark on a vacation in Europe. While there, however, Sandler and Aniston are framed for a murder. Although clues appear to align in numerous investigative interviews — providing the audience with a false sense of reassurance — the movie misleads viewers, who will find it difficult avoid laughing while watching this hilarious — but dark and ominous — comedy.
DISCLAIMER: elements of violence are present in Murder Mystery. The film centers around murder and includes the use of daggers, arrows, poison, and gunshots (albeit with comical intent).
If you are interested in a series with lots of MUSIC and DANCE…
Watch Glee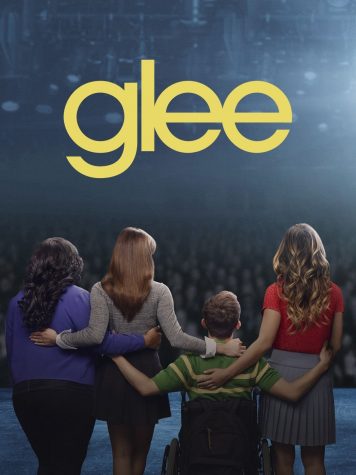 Although the six-season series, Glee, ended production in 2015, it remains a show that all theater lovers should watch. Episodes — which include anywhere from five to eight musical numbers — explore every musical genre with a different intent. At the end of the series, viewers will have drastically expanded their musical knowledge. Glee, however, attracts all audiences — not only the musically inclined; the series centers around the high school struggles, such as relationships, teen pregnancies, and bullying.
If you are interested in a HORROR movie…
Watch Dangerous Lies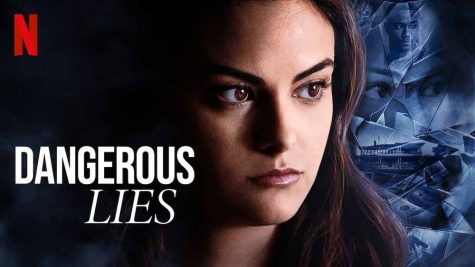 Dangerous Lies is a frightening, but intriguing, horror movie. Camila Mendes (known for her role as Veronica in the series Riverdale) portrays Katie, a woman encountering financial hardships. At the beginning of the movie, Katie finds a job as a caretaker for an elderly man named Leonard, who lives alone in a luxurious mansion. While Kate cares for Leonard, a real estate agent repeatedly visits the estate and pleads that Kate and Leonard sell the property to him, despite their continuous refusal to do so. When Kate arrives at the mansion one morning to find Leonard dead, problems ensue. An investigation into the cause of Leonard's death begins, leaving viewers with their suspicions about the real murderer.
DISCLAIMER: elements of violence are present in Dangerous Lies. The films includes several scenes of violence and suspense including a robbery, death, a fight, home invasions, the discovery of a corpse, and point-blank gunfire.