Reevaluation of Dr. Seuss Books Stirs Debate Around 'Cancel Culture'
Dr. Seuss and racism. A week ago, one might have said the two are polar opposites. After all, the beloved children's book author has written more than 60 books — books that millions around the world have read and cherished for decades — containing positive and inspirational messages. Dr. Seuss is the author of The Lorax, a story that warns future generations that "unless someone like you cares a whole awful lot, nothing is going to get better, it's not". Dr. Seuss is the author of How the Grinch Stole Christmas, a book in which he reminds the world that life isn't about the material, and that everyone's heart has the potential to grow. He even wrote Oh the Places You'll Go!, assuring his readers that life is full of many exciting adventures. But over the course of the past week, Dr. Seuss's image has been tainted. And now, it seems that a direct line can be drawn between Dr. Seuss and racism.
Ironically, the Dr. Seuss 'cancel controversy' started on the famed author's birthday. On March 2, the publishing company that handles his estate released a statement announcing the company's intention to cease publication of six of Dr. Seuss's books that "portray people in ways that are hurtful and wrong". Among these six books are And to Think That I Saw It on Mulberry Street and If I Ran the Zoo. Although these books include strong examples of orientalism and white supremacy, their subsequent removal from shelves across the country has generated controversy.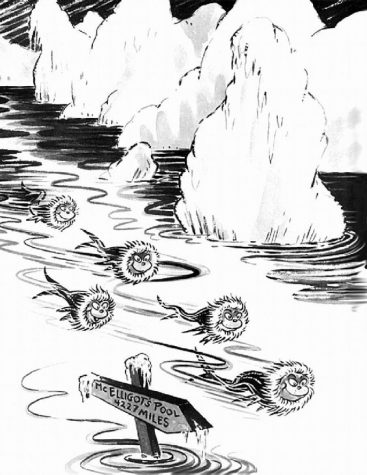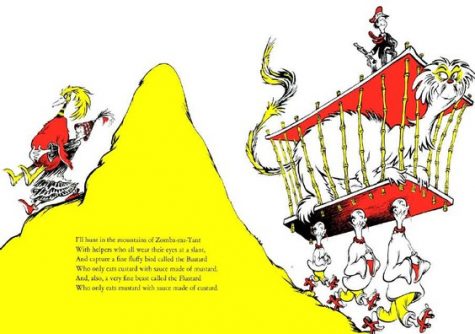 The media's coverage of the controversy has made it difficult to discern whether Dr. Seuss is truly being "cancelled." From one perspective, it appears that Dr. Seuss's legacy will continue, and that the six books being removed will remain only a reevaluation of the author's legacy. The pulled books were certainly not his most successful. Oh the Places You'll Go! sold more than 513,000 copies last year, while And to Think That I Saw It on Mulberry Street only sold around 5,000. There is concern, however, this change has indeed tainted Dr. Seuss's legacy, and contributed to negative public perception of the beloved children's author. With one study showing that 43 out of 45 characters of color in 50 of Dr. Seuss's books have characteristics aligned with orientalism, some question whether more of the author's books will be "reevaluated."
Importantly, the flagged books are not banned; rather, Dr. Seuss Enterprises is discontinuing their production. And while eBay has prohibited the resale of these pulled books, public libraries across the country — such as those in New York and Denver — have decided to keep these six books in circulation.
The recall of six of Dr. Seuss's books has some conservative media outlets claiming that Dr. Seuss has been cancelled. Some believe that books containing outdated stereotypes should be preserved as an educational resource on historical racism. "I think when there is something in a book that you find offensive, what a great teaching opportunity," Ms. Lewis, a bookstore owner in California, told The New York Times. Now, it is becoming increasingly difficult to purchase these books. Online retailers such as eBay are already removing these books from their marketplaces; on other online stores, such as Amazon, a single copy of And to Think That I Saw It on Mulberry Street can cost up to $750.
The current push for the reconsideration of certain children's classics is nothing new. Many once-beloved stories, including Tintin and Babar, have been removed from libraries for exemplifying colonialism and imperialism viewpoints. Renowned children's author Roald Dahl has had to self edit his own works in response to criticism — Charlie and the Chocolate Factory was even revised. While Dr. Seuss was an influential children's author, he wrote during a time in which stereotypes were more prevalent. For this reason, it is imperative to reevaluate the author's legacy, warts and all.
Six books that no longer reflect the views of our society have undergone removal from literary circles. But this does not mean that Dr. Seuss has been cancelled; his name may continue to inspire and bring positivity to young readers. Instead, this reevaluation is an essential move in addressing the discriminatory attitudes expressed in many artistic and literary works. And while some of the author's legacy may have been damaged, there is more — much more — that is left to honor and treasure. It is this part of Dr. Seuss's legacy — the part that made children across the globe smile — that we as a society must remember.