Cleaning The Marsh: One Student's Plan To Restore Crab Meadow Beach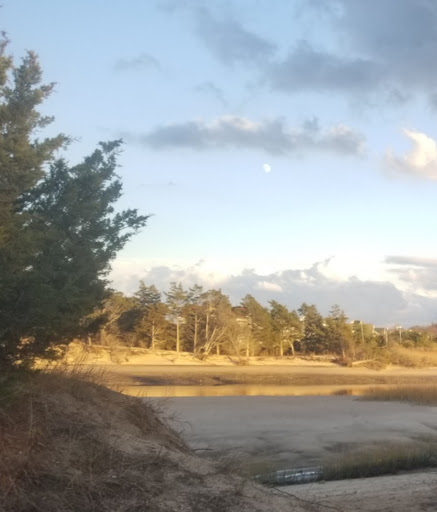 Buried away behind the well-known Crab Meadow Beach lies a grove full of sights not many know about. Colloquially referred to as "The Marsh", the area is home to people and wildlife alike. However, this hidden basin isn't always filled with treasure — the single most common sight for the small area is often that of garbage.
The Marsh's problem with refuse is a result of the exact same thing that makes it so attractive: its seclusion. Those who make their way to the location often enjoy its serene calm, but without trash cans and regular upkeep, those visits more often than not end in littering. The problem is as widespread as it is severe, with trash often spanning the small wooded region of one of Northport's most popular beaches. But every grave challenge demands someone willing to take it on, and The Marsh is no different. McKenzie Schuvart, a senior at Northport High School and resident of Crab Meadow, has a plan.
McKenzie has been an active member of the local community for most of her high school career. Most notably is her membership in 1LIFE, the youth coalition of the Northport Drug and Alcohol Task Force. The youth group takes a particular focus on the mental health of students, but works in many different fields as they pursue their primary goal: enhancing the wellness of students and the wider community.
Every year, 1LIFE conducts a cleanup of The Marsh. Typically this is done in conjunction with the Task Force to count the number of drugs and alcoholic beverages found among the litter. Last year, the group was able to collect six full bags of trash. Now the coalition, under the guidance of Mckenzie, hopes to do even better.
Following months of planning, preparing, and organizing, 1LIFE has scheduled a beach cleanup for Wednesday, June 16th at 5:00PM. While it's primarily aimed at students, everyone is invited to come and aid in the effort. "1LIFE is hoping to make a change in this space to help save the plants and wildlife that inhabit this part of the beach," says Mckenzie. "Conducting a community clean up in this location will be a step in the right direction to help preserve our environment."
Given the amount of garbage picked up in previous years, members of 1LIFE are expecting quite a challenge. That's why 1LIFE is calling on members of the public to join the effort and help in cleaning up the sequestered, natural slice of the Northport community.