Alec Baldwin, Murderer?
According to law enforcement, on October 21, 2021 at 1:50pm, while working on his new movie Rust, Alec Baldwin killed a member of the film crew and seriously injured the director by discharging a prop gun. 
Halyna Hutchins, the director of photography, was brought to the hospital via helicopter and pronounced dead.
Joel Souza, the film's director, was brought to Christus St. Vincent's Regional Medical Center by ambulance for help. Details on his condition have not yet been released. 
Authorities say "detectives are investigating how and what type of projectile was discharged."
It is indisputable that this was a tragedy. What's more intriguing, however, is that which we cannot agree on: What should Alec Baldwin be charged with?
One thing that will most certainly affect Baldwin's charge is whether this was purposeful, and if so, what was the motivation for the killing? Since this event was very recent, we know very little. From the looks of it, the disaster was unintentional.
On Friday morning, Baldwin and his family reacted publicly to the news. In a series of tweets on Friday, Baldwin says "There are no words to convey my shock and sadness regarding the tragic accident that took the life of Halyna Hutchins, a wife, mother and deeply admired colleague of ours." He continued, writing, "I'm fully cooperating with the police investigation to address how this tragedy occurred and I am in touch with her husband, offering my support to him and his family."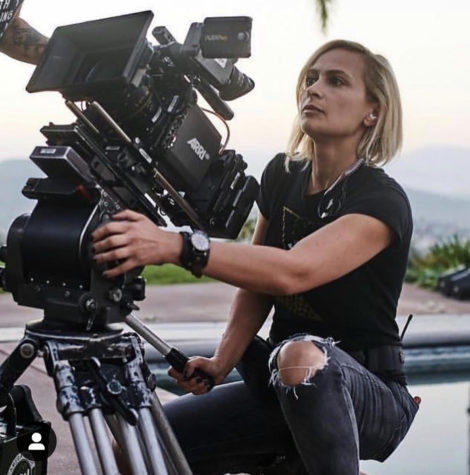 All the evidence says that Baldwin didn't do it. Given this, the questions still standing are: How does one hurt someone with a prop gun, has this happened before, and what can we do to keep it from happening in the future? 
As of right now, we are not really sure why this specific prop gun would actually hurt someone. The most worrisome part of this calamity is the fact that this isn't the first time an actor has accidentally hurt or killed someone with a prop gun.
In 1993, while filming the movie The Crow, Brandon Lee, was hit by a bullet from a gun that was supposed to have all blanks and killed him. 
Even blanks can be deadly if fired up close. In 1984, while on the set of Cover Up: Golden Opportunity, actor John-Eric Hexum was messing around with a blank-filled gun to his head and accidentally pulled the trigger, killing himself.      
Since this has happened before, we most certainly cannot put all the blame on Baldwin. Some blame must be put on the industry. The only reason this is still occurring is because, after all these years, we still don't have adequate safety measures on set.                                                                                                            
So, how can we keep this from happening again?  First and foremost, we need better safety measures. There shouldn't be real guns on a Hollywood set.
If a company must use a real gun, every single person should have a license to carry and use the firearm. If somebody doesn't know how to use it, it should not be there.   
With this, we arrive at the burning question: What should Baldwin be charged with? He did kill someone, even if it was involuntary. If anything, Baldwin should be charged with involuntary manslaughter. (Involuntary manslaughter is "the crime of killing another human being unlawfully but unintentionally.")
Involuntary manslaughter is an E class felony and can be punished by up to four years in prison. I say, if we do not want this to keep occurring time and time again, we need to nip it in the bud now. 
In this situation, one can understandably feel bad for Baldwin. We cannot let go, however, of the fact that a woman is now dead. No matter how much you may like the actor, is it worth letting him off unpunished, simply due to likability? Do you really want situations happening like this in the future? I truly hope not.