Opinion: A High Schooler's Response to the Recent Oxford High School Shooting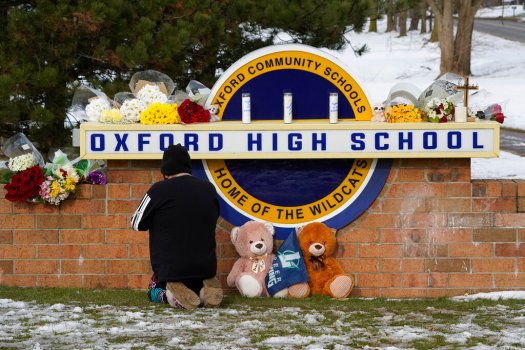 On November 30, 2021 at Oxford High School in a Detroit suburb of Michigan, 15-year-old student, Ethan Crumbley, killed four of his peers and injured several others. 
Authorities arrested Ethan Crumbly in connection to the deadly shooting. The Oakland Country prosecutor's office charged him with counts of murder, terrorism, assault, and felony firearm possession. These charges carry a possible 15 year sentence for Crumbley.
Ethan's parents were charged with involuntary manslaughter, which under Michigan law, requires proof of creating a situation that had an unnecessary risk of death or bodily harm. 
Neama Rahmani, a former federal prosecutor, says of the situation, "The evidence is so strong here, I expect guilty verdicts."
It is indisputable that this event was a tragedy, and that we need to remedy it fast. So why did this happen, how can we keep it from happening again, and do Ethan or his parents deserve the charges they are receiving? 
On November 26, 2021, James Crubley, Ethan's father, took his son shopping on Black Friday and bought him the 9mm handgun that led to this catastrophe. 
Three days later, a staff member at Oxford High School notified officials after witnessing Ethan using his cell phone to find ammunition for his new firearm.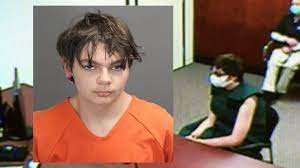 The school attempted to contact Ethan's mother but she never responded to their call. Jennifer reportedly texted Ethan "LOL, I'm not mad at you, you just have to learn not to get caught."
On November 30, 2021, on the morning of the shooting, another staff member found a note in Ethan's desk which stated the following: "The thoughts won't stop, help me, blood everywhere. My life is useless." The note also included a picture of a semi-automatic weapon and a person who had been shot, accompanied by a laughing emoji. 
Officials removed Ethan from class and called Jennifer and James Crumbley to have a meeting about their sons' behavior. They were shown the picture and ordered they must get their son professional help within 48 hours. According to authorities, Jennifer and James refused officials' orders and demanded that he be returned to class immediately.
Later that day, Ethan emerged from the bathroom and began shooting. When word broke about his actions, Jennifer sent her son a message reading, "don't do it." James also called local authorities and reported a missing firearm from his house. He told authorities he suspected it was Ethan who took the gun. According to law enforcement, the gun had been held in James and Jennifer's room. 
On Friday, after the charges were announced against the Crumbleys, the family disappeared, not bothering to come to their scheduled assignment. Police classified them as fugitives and the U.S. Marshals office joined the search. Jennifer and James were arrested the following Saturday in the basement of a Detroit building. 
However, even after all this, experts say there is likely no legal standard for charging the parents of a school shooter. 
"The only reason it happened in this instance is because the evidence is so stacked against the  Crumbleys. This is so rare. Most parents don't act like this, Most parents aren't arming children. This conduct goes far beyond simple negligence. We shouldn't be playing Russian Roulette with children's lives," says former federal prosecutor and trial lawyer Neama Rahmani. 
Another element that could aid the prosecution's case is the fact that the Crumbleys appeared to flee after the crime was committed. Law enforcement can use this flight as evidence for guilt.
After all this, however, Sanders is suspicious of any change coming from this incident. "When little babies in Newtown were killed, and four times as many were killed in [Parkland], Florida, and adults who happened to be gay were killed in a Florida nightclub, well, we can't get gun law changes in and around those events, so I don't know if this one will."
"
With all this, do Ethan or his parents deserve the charges they are getting? The answer, in my opinion, is a hard 'yes'."
— Grace Mulroy
First and foremost, why did this happen? This is a tricky question to answer. Despite the fact that mass shootings are common in the United States, the circumstances of the Oxford High shooting are out of the ordinary. First of all, parents generally don't arm their children, especially those who are mentally ill. 
Ethan was clearly a troubled kid. Even after the school made a meeting with the Crumbley's and told them they must get therapy for their son, they defied orders. The Crumbley's were clearly in denial of the fact that their son needed desperate help. Not only does this prove that guns are too readily available in the United States, but it also proves that care for mental health is not yet equipped to care for such a case.
How can we keep this from happening ever again? As mentioned previously, the issues of firearm availability and mental health incongruities need to be addressed. The fact that Ethan's father was able to walk into a storefront and buy a gun for his underaged child is simply absurd. There need to be more background checks for the everyday purchase of firearms. 
The Crumbley's were also able to deny that Ethan had a psychiatric problem far too easily. Perhaps, if Ethan's parents were more educated on the highly important matter, this situation might never have happened. 
With all this, do Ethan or his parents deserve the charges they are getting? The answer, in my opinion, is a hard 'yes'. First of all, James Crumbley bought a firearm for his clearly underage and mentally unwell child; then Jennifer Crumbley encouraged him to buy ammunition for his gun at school. On top of this, the whole family fled right after they were convicted, suggesting guilt. It is clear that the Crumbley's deserve every charge that is being given to them. 
This is a difficult situation to handle. Not only are we talking about a school shooting, but we're also discussing the unprecedented nature of this particular school shooting. This situation needs to be handled as soon as possible, or else, this may not be the last time four people are killed at the hands of a child.