Club Spotlight: Art Honor Society
The National Art Honor Society induction ceremony for the 2022-2023 school year took place on January 11, 2023. In the ceremony, 33 students were formally inducted into the National Art Honor Society. 
There were many traditions that took place, such as lighting candles to represent different aspects of art, balance, and nature. The speakers used things like texture, color, and light to show how nature can impact art. Each student was given a necklace with a handmade origami charm, and they were all made by existing members of the Honor Society. 
The ceremony was a great way to celebrate the work that the students had done to be inducted, and the speeches were all sincere. 
The Art Honor Society is a fantastic opportunity for anyone who likes to create art, or is thinking about pursuing a career in art. With the impressive display of students' work, it was easy to see why this group of students were given an honor such as admission into the Art Honor Society.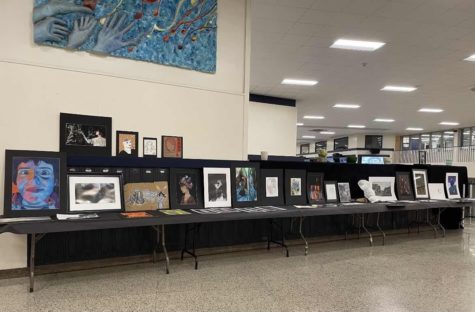 Good luck to anyone in Northport pursuing an artistic career. To people considering applying to the National Art Honor Society, you won't be disappointed with what opportunities it is sure to bring.