An Interview With Northport High School Principal Robert Dennis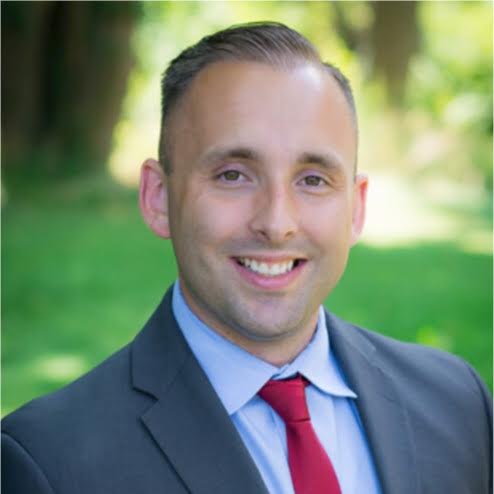 For two years, Northport High School has been under the care of principal Robert Dennis, who joined the faculty in the fall of 2021. Mr. Dennis is a former graduate of the high school and spent his experience in education as a Spanish and Italian teacher. Many students have seen him roaming the hallways and greeting them with a smile, and I was fortunate enough to have a meeting with him a few weeks ago.
Covid Troubles
When asked about some of the positives throughout this year, Mr. Dennis was happy to report the increase of energy in both students and staff. "Students are able to do the things they want to do after school. The biggest positive for me is the level of excitement and engagement with respect to the things people love about the school." He also followed up with some of the activities that the school was now able to do regularly, such as the variety shows and field trips. The school musical being another bullet on the list; during the production of Urinetown last year, students were required to wear masks even during rehearsals for most of the show's practices. When nearing their opening day, the mandate had been lifted, and throughout Northport High School's musical this year (Disney's The Little Mermaid) members of the cast and crew did not have to wear masks.
Despite the mandate being lifted, COVID was one of the negatives Mr. Dennis first thought of. Specifically, the COVID hybrid year. This method of learning required students in-person at least two days a week, and the day depended on their last name. For the remaining three you were online, and each Wednesday kept everyone at home while the school was cleaned and sanitized. Because of this new way of learning, attendance was not at the forefront of many students' minds. "As a result of that people are used to that learning style, and a negative of that is I find attendance in class is something that needs to be attended to. Students may come to school but not show up to multiple classes a day or come to school and leave."
Attendance
Attendance seems to be one of the major focuses throughout the year. Mr. Dennis expresses the importance of attendance throughout each school year both to parents and students. At Board of Education meetings he explains his plans and working solutions to make sure students are able to get their education while also feeling comfortable in the high school.
Talking about attendance, Mr. Dennis says "This year what is new is the letters for absences. I don't have the exact numbers but I know more students are getting void slips signed and more people are focusing on attendance. Students who are rejecting the cut-and-detention the most are the seniors." Each day, the number of cuts are added up and taken care of through the use of letters sent out to each student. While a handful may be accidents or answered with a void, there is a questionable amount of unexcused absences that go to seniors. For example, if 100 students had cuts in one day, around 10-15 may be mistakes. However, at least 75% of that 100 would be seniors.
Student Opinions
One of the solutions Mr. Dennis has been implementing at the high school is his approach toward students. Each day, Mr. Dennis meets with roughly 20 students and discusses their plans moving forward, including the end of the third and fourth quarters, what they'd want to do after graduation, and attendance. He's made it a point to be present in classrooms and also is spotted at many athletic events and musical performances. "As a teacher, I had 125 students a day and I saw them every day," he explained. "Now I try to find ways to make time and see students, whether it is individually or being in the commons."
Courses
Walking into this interview I had several questions pertaining to the reputation of this school year, and one of the inquisitions I had for him pertained to what he was proud of this year. Mr. Dennis responded with, "There's a lot to be proud of, I think. I would say academically I'm proud of the selection of courses. I think we have a place for every kid, and if kids like different art classes they can take those. I love how we've got programs for students that are very passionate about their education such as IB. We've also got programs like Port Academy and the Student Support Center. Some kids might say it is overwhelming for them and they need to be in a quiet place for a while, they can head to the Student Support. I love the commons as well. The commons aren't for everyone, not everyone loves being around a lot of people but I love that it is the hub of the building. It is such an icon of our school, so I do like that physical layout of the buildings."
Careers and Connections in the Future
Something Mr. Dennis would care to explore is greater connections from high school to careers. Northport High School already contains opportunities such as the Academy of Finance and the Academy of Information Technology, and Mr. Dennis would like to further this real-world feel and create a stronger connection to these careers in the outside world.
Continuing on the idea of connection, Mr. Dennis would like to keep a heavy focus on the comfort and safety of each student here at the school. Mr. Dennis remarked, "In an ideal world kids will come to school and feel they belong, but sometimes there are conflicts in school or conflicts after school, so I wish that every kid in this building felt like they belonged, and I think that we as a general school do a lot to make it happen. This goes back to the idea of kids engaging in school and being present. Attendance can also be focused on, too."
Policies
The last main question I asked Mr. Dennis involved policies that had been placed, such as the Cell Phone Policy. While he had heard the negative buzz from many students, many will be surprised to find he did receive positive feedback from the student body. "I did get students who appreciate that they don't have to worry about being recorded or having photos taken of them. I think it's working well and likely people have gotten used to it. By human nature maybe it hasn't been a focus in the last few months but as a whole, it has improved engagement in classes." 
Last Remarks
With the latter half of the school year remaining, Mr. Dennis is insistent on his beliefs and is working to better the lives of students in school. Whether it involves after-school activities or policy changes, such as juniors being offered parking spaces, the school is always going through revisions in order to make it an enjoyable space for everyone.
A special thank you goes to Mr. Dennis for this interview; while COVID was a time that had everyone stressed and worried about what was to come in the future, students and teachers put their trust in our principal and were not disappointed.