Club RePORT: Book Nook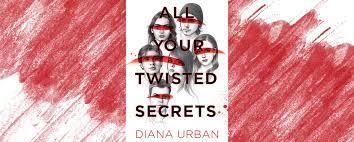 Students at Northport High School have created a brand new book club called Book Nook. Juniors Lacey Zaharis and Meadow Moscarelli (myself) have worked with Mrs. Cavaliere to make this all possible. 
Our first meeting was on March 15th, and we have been trying to fit in as many other meetings as possible. The first book we read was All Your Twisted Secrets by Diana Urban. 
The book was about a group of teenagers trapped in a room with a bomb and syringe. The group was told to pick one person out of the six of them to kill or the bomb would go off and they would all die. The end reveals something shocking that Book Nook members found unexpected. We had snacks and talked all about the turning events of the book.
Although we had a handful of people show up, we always welcome more to join, so don't be afraid to stop in! The only requirement to join is a library card, as we receive our book loans through the library systems of Long Island. Since the club started later in the year, we were only able to enjoy one book, however, we will have plenty of time next year to read and discuss many more books.
Even though we only got a little time to read this year, we also held a Book Drive in the commons in collaboration with the Northport High School NSU. We collected books for kids in grades K-12, allowing the Book Nook to give back to their community.
The Book Nook wants to bring together the readers of Northport, so grab a friend, bring a snack, and come to our meetings Wednesday after school in the lower library. Meetings are not weekly, so if you would like to join get on the Remind by texting @h7hddc to 81010 to find out when our next meeting will adjourn.