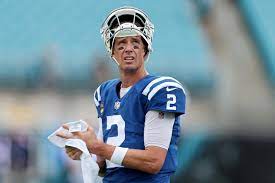 With football season back, the Jets and Giants are the talk of the town. Both teams are off to 1-1 starts after two weeks of action. While the records don't suggest it, both teams have already been to hell. The Giants were obliterated at home against the Cowboys and were losing big to the lowly Cardinals before a late comeback salvaged a win. But the Jets, who beat a tough Bills team before losing to the same Cowboys, are in a crisis. After an offseason of hype regarding new quarterback Aaron Rodgers, the hall-of-famer tore his achilles on the fourth play of his season, ending it before it really started. The team is back on the shoulders of incumbent Zach Wilson, whose poor play in his first two seasons forced the Jets to bring in Rodgers. While the team's defense, special teams, and a great catch by star receiver Garrett Wilson got the team past Buffalo, it didn't work against Dallas. Zach Wilson was constantly pressured and threw three interceptions. While the general consensus from the team post game was that Wilson played well until the game was already out of hand, the truth is that the team scored just 10 points. That won't fly at this level, even with what should be a great defense. The question is, who can the Jets bring in to help out Wilson? The options are bleak, but here are a few. 
Carson Wentz
The former Eagles starter was a quality quarterback early in his career, but lost the starting job to Jalen Hurts and then had rough stints in Indianapolis and Washington. He went unsigned in the offseason after throwing nine interceptions in eight games last year. Wentz isn't a good option, but he is the most realistic on the free agent market. 
Matt Ryan
Ryan once won an MVP in Atlanta and led the Falcons to the Super Bowl, but now he is a 38-year-old FOX broadcaster. Still, he has claimed to not yet be retired from football. Ryan started 12 games for the Colts last year to replace Wentz but was not good. Rodgers and Ryan would be a great duo to be in Wilson's ear. 
Jameis Winston
Winston is probably the best present-day option for the Jets, but he is on a team. Winston was replaced as Saints starter by Derek Carr after an injury last year. In 2021, he threw 14 touchdowns with just three interceptions in seven games. He also had over 5100 passing yards with 33 touchdowns in 2019 with Tampa Bay, although threw 30 interceptions in the process. He would cost a draft pick if the Jets tried to get him from New Orleans, but he has something left in the tank and is still only 29. 
Marcus Mariota
Selected one pick after Winston in 2015, Mariota is also a backup, following Hurts in Philadelphia. He struggled as a starter for Atlanta last year, but would still be a minor upgrade on Wilson. He is more of a realistic option than Ryan but I still would not recommend betting on Mariota to be a Jet. 
Tom Brady
Finally, it is delusion time! Arguably the greatest football player of all time, Brady retired for the second time in the offseason, and has been adamant that he will stay in retirement this time around. But imagine if he signed with the Jets after terrorizing them for so long? That is about as far as the Brady theory goes. Even at age 46, he would be the best option for the rest of the year, but there isn't much of a chance of it happening.