Alec Baldwin, Murderer? (Part 2)
The following is a companion piece and follow-up to a previous article entitled Alec Baldwin, Murder? of which contains crucial information about this unfolding situation.
I left off previously by saying Alec Baldwin should be charged with involuntary manslaughter for his accidental killing of Halyna Hutchins, the cinematographer of Baldwin's new film, Rust. Since my previous article, more information has come out, changing entirely what Baldwin should be charged with and what I felt was necessary to write a follow-up.
First and foremost, Frances Fisher, one of the stars of Rust, says Joel Souza is out of the hospital and is in stable condition. It seems he will be alright.
However, one more piece of information has come to light: apparently just hours before, six camera crew operators walked off set to protest low quality working conditions. The camera operators were fed up with the conditions that came with the low-budget film, along with complaints about hours long commutes and waiting for paychecks.             
On top of that, gun safety protocols on set were, seemingly, not followed. It's even been said one person had already complained to the production manager about on set gun safety previously.                                                                                        
Additionally, before this incident occurred, there were already reports of accidental discharges and a lack of precaution when handling the prop guns. Alec Baldwin's stunt double accidentally fired two rounds after being told the gun had no ammunition. A crew member reported, "There should have been an investigation into what happened, There was no safety meetings. There was no assurance that it wouldn't happen again. All they wanted to do was rush, rush, rush."
Another crew member was so shaken by this that they texted the unit production manager, "We've now had 3 accidental discharges, this is super unsafe." 
As well, Neal Zoromaski, a veteran prop master, turned down the opportunity to work on the set of Rust because he predicted it was "an accident waiting to happen, you never have a prop assistent double as the armour." In short, he believed that Rust cut far too many corners. Sadly, he was right. 
It gets worse. The Santa Fe Police Department now says criminal charges may be on the table. The authorities didn't specify who the charges may be going to, though they most likely will not be going to Baldwin. From the look of it, the charges will most likely go to Hannah Gutierrez-Reed and/or Dave Halls. With this, the question begs to be aked: Who are Hannah Gutierrez-Reed and Dave Halls? 
Hannah Gurierrez-Reed was the armorer who oversaw the film's use of props. Hannah shared her first public statements recently through her lawyers, of which she claimed the situation is not her fault.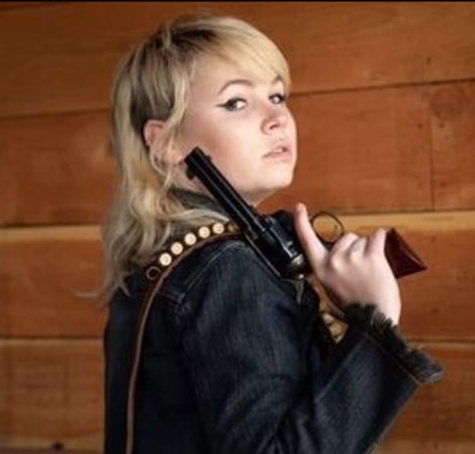 Hannah's attorneys have stated, "Hannah was hired on two positions on this film, which made it extremely difficult to focus on her job as an armorer. She fought for training, days to maintain weapons, and proper time to prepare for gunfire but ultimately was overruled by production and her  department. The whole production set became unsafe due to various factors, including lack of safety meetings. This was not the fault of Hannah."
Dave Halls, assistant director of the film, also told Hannah that there was no ammunition in the gun that ultimately led to Halyna Hutchins death. Hannah unsuspectingly gave the gun to Baldwin thinking nothing of it.
Looking at what Dave Halls had contributed to this calamity, it is of my opinion that this whole situation is almost entirely his fault.
Producers had already been warned by crew members that the man had an indifferent attitude towards safety on set in previous projects. A second crew member working on Halls' previous film One Way said there were safety issues involving Halls and cars on set. This person states that there was inadequate crew present and that Halls had background actors driving the cars instead of stunt doubles.                                                                                       
"They [Dave Halls] put me in a position of danger. They're getting bottom-of-the-barrel people," said a former Halls' crew member. "That man is a liability. He's going to kill someone one day."
While working on the film Freedom's Path in 2019, there were two accidental discharges of a gun that link back to his lack of care for safety. Dave Halls admitted to investigators that he did not thoroughly check the gun he had forked over to Baldwin. 
Jay Graves, the set dresser on One Way also said that he was nearly clipped by a car twice during the production. "We were filming on a street, but the street was not completely closed off from public traffic so cross-traffic was able to drive onto the set between takes. It was the least safe set I've ever worked on in my life," Graves said in an interview.
Jared Tyree, another crew member, was on the set of One Way for a day. He said that production shut down for a full thirty minutes because two vehicles nearly collided.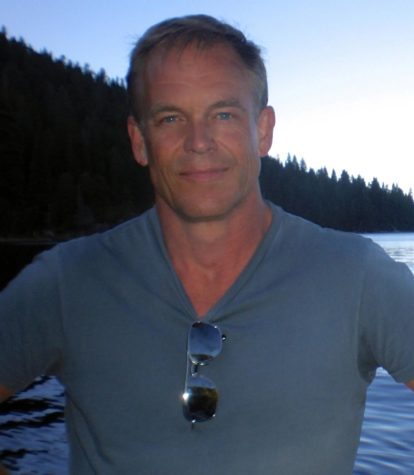 Molly Mayeux, the line producer on One Way has denied there were any safety issues for the production. "I can attest with 100% certainty that One Way was extremely safety-conscious, and all safety protocols were followed during the shoot. I am sickened by these 'sources' trying to capitalize on such a horrific accident, "Molly said
In the moments after the shooting, Mamie Mitchell, the script supervisor, called 9-1-1. In the call she said, "We've had two people accidentally shot on a movie set. He [Dave Halls] was supposed to check the guns." 
With all this, one thing, in my opinion, is clear: Alec Baldwin should not be charged with anything, nor should Hannah Gurierrez-Reed. The person who should be charged is Dave Halls. Not only did he show a complete lack of safety awareness, he claimed a gun had no ammunation in it, which ended in the death of an innocent woman.
So, what should Halls be charged with? I believe he should be charged with negligent homicide. (Negligent homicide is any type of non-purposeful death that results from reckless or neglectful behavior). Negligent homicide is an "E" class felony that can be punished from six months to ten years in prison, depending on the state.