Volunteers for Anime Fan Fiction Needed!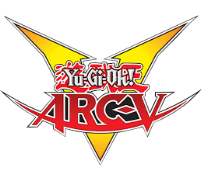 Are you interested in volunteering for a fan fiction anime? I am working on a rewrite of Yu-Gi-Oh! ARC-V and I need your help! We need animators, frame drawers, soundboard people, and editors. 
If you don't do any of that, how about being a voice actor? If you're uncomfortable with showing your face on the internet, you should know that you won't be appearing in the show. Since it's an anime, the only part of you that will be in the show is your voice. 
So if you're worried about showing your face, don't worry! And we can record as many times as we need until we get it right, so if you're worried about messing up, just remember that. I also need one writer to collaborate with for writing the show.
If you're interested, go to Youtube and look up the 'Yu-Gi-Oh! Revisions' channel. (Here's the link: https://www.youtube.com/channel/UC2cCjDw2unhz4nd8hUjkbmQ/featured) Please comment on the announcement I posted so I can get a sense of how many people are interested. Thank you, and subscribe if you haven't already! (shameless self plug 😜).
While you're waiting for me to respond back, start watching the show. If you go to tubitv.com, you should be able to find it. The site is blocked on the school Chromebooks, but that's why we have phones, right? Be careful though. Make sure you watch the English dub, not the Japanese version. We will be ignoring the sub's existence for the most part, so you'll want to watch the version that we will be basing the anime off of. If you're planning to be a voice actor, try to pick out a character!
Thank you in advance for helping us out everyone! Have a great day!