Northport High School's Own College Fair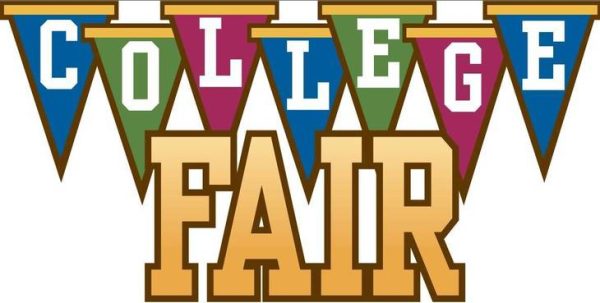 On Monday, March 13, a college fair was held in the Commons during periods 4 and 5. Many colleges from many different places set up tables to persuade people to apply to their college. Juniors were encouraged to visit the fair, and flyers advertising it were hung up around the school for about a week previous to the event. Announcements were made to try and get people to come by and look at the tables.
Many people stopped by and I, despite still being a freshman, also took a look. Since I have known that I wanted to go to Stony Brook for years, I obviously went straight to that table after eating my lunch – I also ignored every other table in the fair (if you're not sure which college you want to go to yet, please don't do that at the next fair).
The table itself really didn't give much info, but I did pick up a booklet.
And while the booklet gave me no new information, I inquired about the application process and was told that all information concerning the subject is on the website. The booklet also had these panels in the center, so props to them for doing that.

The college fair was large, had a lot of tables, received lots of visitors, and was, for the most part, informational. Next time there is a college fair, if it's during your lunch period or free period, you should all go to gain more information. Even if you're not planning to apply in the next couple years, it's always good to start planning ahead.