Being the Voice of Reason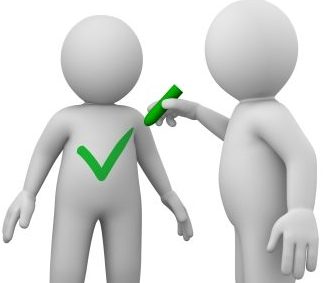 There have been a lot of times lately where I find myself speaking as the voice of reason in the classroom.
I point out stuff that seems obvious to me, but that others seem to miss – stuff like how it's possible to know curses without using them. I know plenty of curses, thanks to living with my brother. Despite this, I don't use them. My philosophy is that just because the curses are in your brain doesn't mean they have to come out of your mouth.
And that's not the only thing. I also point out stuff like how my Spanish class needs to fix their pronunciation. After 3 years or so of Spanish classes, they should know the basic rules of the language.
Apparently some people can't seem to remember that the double "L" in Spanish makes a "Y" sound, or that the "J" is usually pronounced like an "H". Examples: "Me llamo" is pronounced "Meh yamo" and "jugar" is pronounced "hoo-gar".
When someone says something stupid I usually correct them, and I tend to simplify some of the stuff that the teachers say, especially if the teacher's explanation was really complicated.
I find that happening a lot nowadays. So if you're in one of my classes, be careful, or I might correct you.