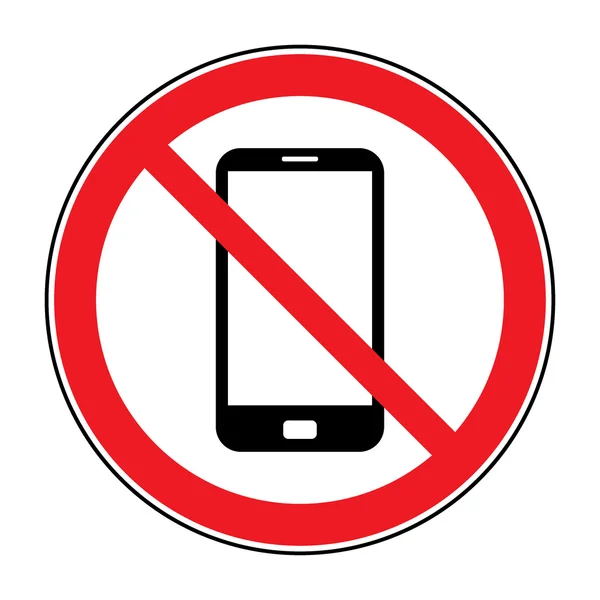 The start of the 2023-2024 school year marked the beginning of a new chapter in both textbooks and the lives of Northport High School students.  The ever-so-ambitious aura of a new academic beginning.  Both new faces and old reconvening in these walls once again after the annual three-month hiatus that is summer.  
You tell yourself, "This will be my year" for the umpteenth time in a row as you bask in the opportunities that lie in front of you.  "I'm going to work on my study habits", "I want to join more clubs", and "I'm going to fix my sleep schedule" are just many of the mantras that annually leave the lips of young scholars everywhere as soon as that time of year rolls around.  (Although, we all know that the latter statement is never going to happen.  Like, for anyone.  Ever).  
These promising words are repeated like affirmations until about mid-October to early November, when the reality of academia rears its ugly head and terminates any and all hopes of the scholarly romanticization we so desperately crave.
However, this year also marked the introduction of two new school-wide policies.  One of them regarding making up missed assignments due to legal absences, where missed work is expected to be made up within three days of returning to school.  But the talk of the halls revolves around the new rule regarding cell phones.  In fact, even you, the person reading this right now, knows about it (unless you haven't checked your email.  Or, if your kids don't tell you anything).  If that's the case, then this article will summarize everything you need to know in a straightforward and timely manner so that you can get back to whatever you were doing before this very moment.
The new order in question is that all students are required to put their devices into elementary-style shoe racks for the entirety of each 42-minute class period, excluding lunches and free periods.  It also doesn't apply to the passing time in between classes.  On the first day of school, pupils were subject to tangents, spiels, and tiresome jabber from teachers anywhere from seven to nine times regarding the change and the consequences for violating said change.  
Basking in the newfound hubbub, I took this as an opportunity to ask a number of Northport students for their opinion and how they would handle cell phone usage at school differently, if any.
Two people agreed, not having any outright issues:
"My opinion on the policy is that I honestly agree with it.  I feel like it's so easy to get distracted with it, and especially for teachers, it gets so frustrating.  You see teachers in class constantly having to tell kids to put their phones away, and it gets disrespectful and it gives them a hard time, so I'd say I agree with it.  And I don't think I'd do anything differently with it.  The policy is going to have a lot of students disagree, but I really think it could make a big difference for students and the class environment."
One teacher says:  "I love it.  I can't teach when you guys are doing this [typing on phone] under the table.  That would be like, If I were to just go on my phone in the middle of teaching.  You guys would be like, "What?"  If it makes you feel any better, they do the same thing at Longwood [school district].  They need to put them somewhere else."
Meanwhile, others dissented:
"I feel like the rule is kind of overkill, and there are totally different ways that they could've gone about it.  Last year didn't really work, but this year it's crazy strict so I feel like there should definitely be a middle ground."
"I feel like the new phone rule is totally unfair.  I think the best way to handle this situation would be taking away cell phones when someone uses them during the middle of class.  It should not be a punishment for all students if few cannot follow rules and school policies."
The pros and cons were considered, and some even offered up suggestions of their own:
"I think that the phone policy should only be on a classroom-to-classroom basis, not enforced everywhere.  Like, in my AP Chem class, there's only 13 kids, so we don't really need to put our phones in the holder because we don't use them.  But in classes where teachers can't get kids to put away their phones, I think then the phone pockets should be introduced.  I understand that teachers may not want to be 'that teacher' and might not have kids put their phones in the holder, so I guess that's the other side of that coin."
"One of the pros is that it does save your battery life at the end of the day when you're only using it during passing periods.  I honestly feel more focused when I have it in the pocket, and I think kids who are passionate about learning won't have a problem with it.  But at the same time, I get how it can be annoying for some."
"I think it's kind of annoying, although I understand.  If I chose the policy, I'd give the students a chance at first.  Like, don't take your phone out, and if it's out, then it gets taken away."
"In my opinion, the phone policy isn't the worst thing on earth.  While it is annoying to not have your phone near you in case of, like, an emergency or something, it seems to be somewhat effective in what Mr. Dennis wants to achieve.  If I were to handle the phone policy differently, I'd let people take phones to the bathroom in case of emergencies or people need to get in touch with anyone."
"I think I would let students have their phones and use them when they want, and face the consequences of using it instead of doing their work."
Finally, there were a fair amount of responses that were unfazed about the manner:
"I don't use my phone regardless.  It doesn't make a huge difference to me.  I know my brother forgets his phone, so it can make a huge difference if that happens."
"I don't really mind the phone policy because I feel like it doesn't change much for me. Even when there were no phone pockets, teachers had us put our phones in our bags so nothing is very different to me."
"I actually don't mind it.  It is what it is.  I just – I don't know.  Like, it's fine.  The annoying thing is getting it after class."
Again, there's definite variation.  But, I, Sabrina Kwarta, a high school junior and freelancer at the Port Press, have my own feelings towards the directive. They are as follows:
I have to agree with the majority who said that this new approach is tolerable.  For me, at least – I don't think I have such a dependency on my phone as other people do on theirs.  But then, there are some who require a bit more willpower to try to wean away from them.  
I've seen it throughout the entirety of my educational career – blastic music through AirPods, mindlessly scrolling, and texting under desks while an already underpaid and exhausted teacher is just trying to make it until the end of the day.  In other words, they're absolutely, positively addicted.  No amount of warnings, discipline, or threats have seemed to do the trick, henceforth, putting the Great Cell Phone Siege of Northport High School (2023) into effect.  
All sarcastic banter aside, I don't think this enforcement was unexpected by anyone.  In fact, some people had it coming.  However, it's important to consider how to handle things like emergencies and extenuating circumstances.  
Realistically, it's much more efficient to use a cell phone in order to reach someone as soon as possible, rather than having to go through the royal ordeal of using a standard desk phone in the Counseling Center.  In fact, in the time it takes for one to leave class to go to an office to access a phone, they could have contacted who they needed to contact using their own device.  This, along with the limit against taking them to the bathroom, are the only aspects I don't agree with.
While it can be tempting to point fingers at the administration for something like this, they're not at fault.  They had to take matters into their own hands and resort to treating fourteen to eighteen-year-olds like children because they've made it clear that they don't have the maturity to act otherwise (Do I need to refer back to previous bathroom incidents?).  
It's the actions of students who couldn't follow a simple rule who are to blame.  Like any other privilege being revoked, it's all caused because one person had to ruin it for everyone else.  And because of that, the entire student body now has to face the consequences of SOMEONE ELSE'S actions.  Thanks a lot, whoever you are.  Before you shoot the messenger, just remember:  You did this to yourself.