Attention: This is a PSA About Hallway Traffic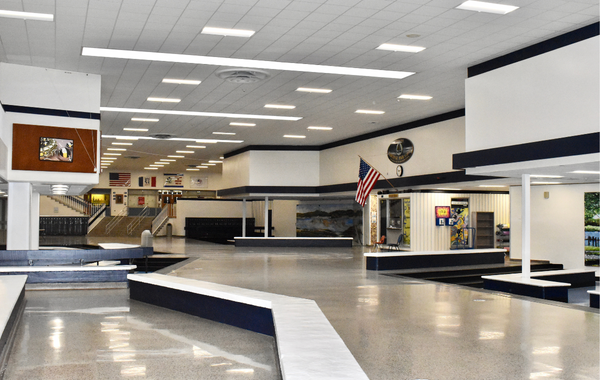 Hello everyone! Today I'm here with a PSA and a request: please stop standing around talking in the middle of the library landing! While you might not realize it, doing this makes it very inconvenient and irritating for the rest of the people in the hallways. The library landing and the Commons are the places where the most traffic passes through between classes and after school. There are many students going many different ways, and by standing on the landing you're blocking the way.
Here's an image for you: Imagine a lake with many different rivers going into it. Then imagine that there are many different currents going all different directions, including up and down all the rivers. Got it? Now picture a giant rock in the middle of the lake. What does that do to all the currents? It forces them to go around it. Sounds pretty simple, right? But if you factor in the speed that all the currents are going and that they're cutting across each other at random intervals…
Now you have a clear picture of that, right? Well, by creating a large knot of people talking in the middle of the library landing, you're essentially putting that rock there. If you and your friends feel the need to talk between classes, don't inconvenience the rest of us. If you have to talk, use the wells in the Commons! That's what they're there for! If you feel that talking to your friends really can't wait, then by all means, go ahead. Just please remember to be considerate of the rest of us that are only trying to get to class. And make sure to get to your own classes on time so you don't get detention!